[promoter] Tanaka and staff
It is Chairperson Tanaka and staff loving Tosashimizu deeply.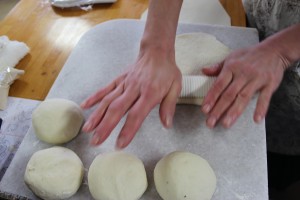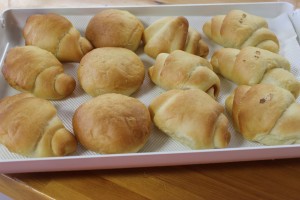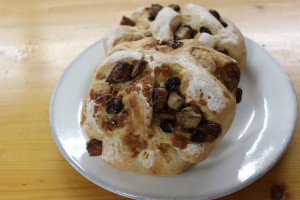 You use local seasonal vegetables, and do you not cook bread?
Everybody who thought that we wanted to always perform in classrooms made with bread,
It is classroom which can experience the making of bread using little time between trips.
Experience charges
Adult 3,500 yen
Child 2,500 yen ※It is ... infant more than primary schoolchild
Experience-based summary
①We make bread at making of bread (lunch), ② 13:00 from 10:00 (lunch)
Lunch can be chosen from lunch menus such as dish simmered in tomato sauce using local brand sabano "Tosashimizu City saba", mustard sauce cliff, curry. There is kids' lunch, too.
※About menus more than 1,000 yen, we will have for balance by addition than customer.
※We make bread oo using local seasonal vegetables. If there is hope, we can make (roll bread) other than bread which vegetables were contained in. We can make form freely.
We arrange strangely shaped rocks of Tatsukushi, and "strangely shaped rocks bread is done, too". Approximately ten alone at roll bread size.
When we cook "strangely shaped rocks bread" as memory that came to Tatsukushi to play, how about?
Conduct (starting time)
①From 10:00 to 12:00, ② from 13:00 to 15:00
The meeting time
Until ten minutes before starting time
Meeting place
Captain Whitfield tea room (port of Ashizuri, the Sea Station) [map]
The time required
Approximately 120 minutes ※We include at lunch time
Minimum passenger count
Two people
Capacity
Six people
Regular holiday
No fixed holiday
Business period

※We are not accepting now.

Cancellation fee
In the case of cancellation on the day or disconnection, we charge cancellation charges of 100% of experience charges.
Object
More than infant
It is included in rate
Experience charges
Instructions
On the day we take completed bread to go. We prepare for container to put pickles in.
Having reservation or not
The pivot (until 17:00 three days ago)
Office name
Meeting of welcome John-Mung
Contact information
  0880-82-3155 FAX: 0880-82-3156