It is Ryoshi brought up with Nature of Cape Ashizuri.
If "it is Cape Ashizuri bun iteya as for anything!"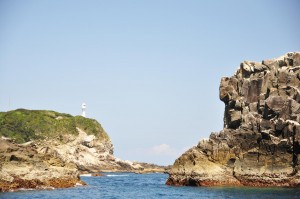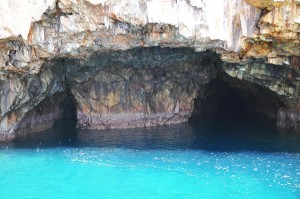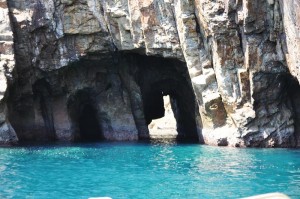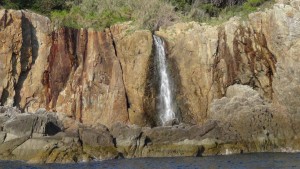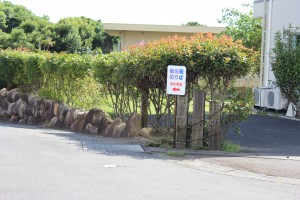 Signboard is seen on the left side when we advance from the lighthouse area to the Matsuo area area. We turn left at there.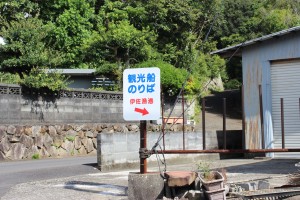 Signboard is seen on the right side when we go ahead through old road from the Matsuo area area to the lighthouse area. We turn right at there.
Please see magnificent nature of Cape Ashizuri from ship slowly.
We can see caves to be able to never see from the land.
Experience charges
Adult 2,500 yen (Junior high school students and over) child 1,250 yen
Experience-based summary
・We gather in Isa fishing port within ten minutes before starting time
(there is waiting for place at entrance of port)
↓
・We pay experience charges and are filled in embarkation list
↓
・We leave port on fishing boat
↓
・"Sightseeing sight-seeing" (include moving time approximately 60 minutes)
・We look at Cape Ashizuri in guides of captain from the sea
↓
・Return to port, dissolution
Conduct time
Between 8:00-17:00
Departing time
We depart as soon as a reservation is made between 8:00-17:00
※We wait and have time to the next flight during the departure from a port for service by one ship.
The meeting time
Until ten minutes before starting time
Meeting place
Isa fishing port [Isa fishing port (parking lot) map]
The time required
Approximately 60 minutes (we include at moving time)
Minimum passenger count
More than one adult
Capacity
12 people
Regular holiday
No fixed holiday
Business period
Whole year
Cancellation fee
In the case of cancellation on the day or disconnection, we charge cancellation charges of 100% of experience charges.
Object
Possible the embarkation from 0 years old (as for less than junior high student, possible the embarkation by protector and companion)
It is included in rate
Experience charges, premium
Instructions
※As there is not setting of restroom in ship, please finish before the embarkation.
※Ship shakes in offing, and please participate in mobile shoes and clothes as the ship top is slippery.
※In the field, it is rental of life jacket existence.
※By weather (as for rain or the thunder), the situation of the sea, we may be canceled. (even if it is fine, seeing from the land, it may be called off by the situation of wave)
※We become guide who is simultaneous with one applied for each.
Having reservation or not
The pivot (until 17:00 on the day before. Even on the day if there is vacant seat possible reservation on that day)
※Suspension of service communication in stormy weather will inform from Captain Kirizume direct customer.
Office name
Cape Ashizuri sightseeing pleasure boat "British circle"
Captain cutting down English sentence (cell-phone: 090-5140-3017)
Application
  0880-82-3155 FAX: 0880-82-3156