[the last update date: 2021/04/29]
Do you not sense nature of Tosashimizu bodily?
※Rent-a-bicycle rental, return in Cape Ashizuri bus center were called off.
We cannot return rent-a-bicycle rental in Cape Ashizuri area in future.
※About business during GW period for 2,021 years
Forest bicycle shop from Sunday, May 2 to Wednesday, May 5
higashi cycle Sunday, May 2
It will be closed during the period mentioned above. Please note that you cannot return the use of rent-a-bicycle.
Rent-a-bicycle (Tosashimizu-City Tourist Association)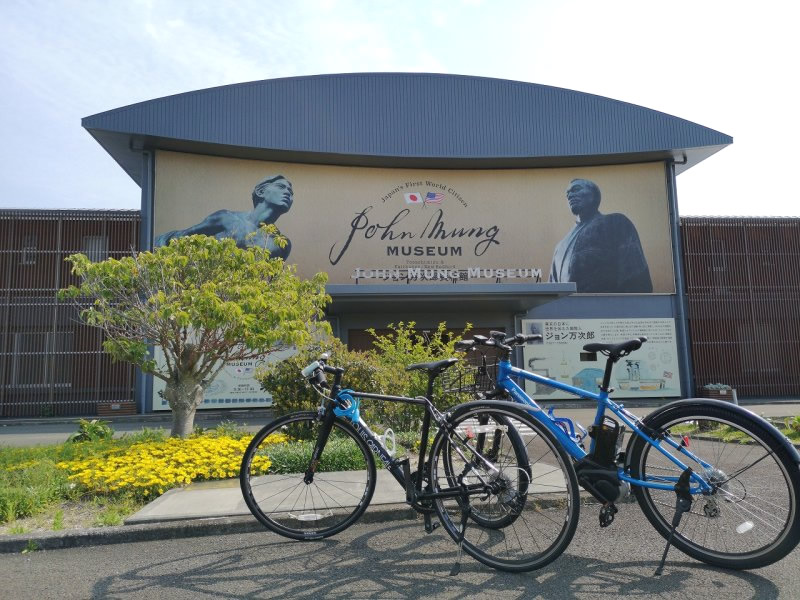 ■Usage
If is cycle station of five installed in Tosashimizu City, is anywhere, but of bicycle lend, and there is return.
In addition, return is possible for rental place and different station and designated return possibility point.
Rental rate 1,000 yen/1st
■Bicycle rental start with electric assistant player!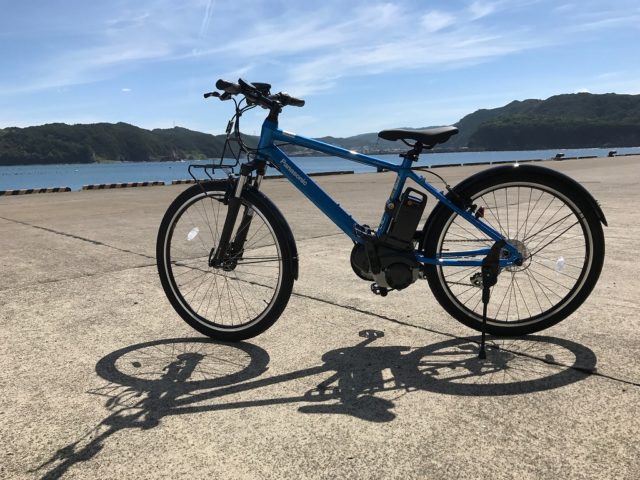 ■Usage
As there is little number, it becomes rental only in Tosashimizu-City Tourist Association (John-mung Museum), Snow Peak camping field Tosashimizu.
In addition, we can return at place like normal rent-a-bicycle.
Rental rate 2,000 yen/1st
■Rent-a-bicycle station (rental, return)
①John-mung Museum (Tosashimizu-City Tourist Association)
303, Yoro, Tosashimizu-shi
Business hours 8:30-17:00
Open 365 Days a year
0880-82-3155
②Forest bicycle Tosashimizu store
2-1, Kotobukicho, Tosashimizu-shi
Business hours 8:00-18:30
Regular Holiday: On Sunday
0880-82-0068
Forest bicycle official homepage
③higashi cycle
5-1, Shiomicho, Tosashimizu-shi
Business hours 8:30-18:00
Regular Holiday: On Sunday
0880-82-0526
④Sea Gallery
23-8, Tatsukushi, Tosashimizu-shi
Business hours 9:00-16:00
(in July and August until 17:00)
Closed days: On Thursday (as for New Year holidays, GW, the Bon Festival season, without holiday)
0880-85-0137
Tosashimizu City shellfish pavilion Sea Gallery homepage
⑤Training camp in Snow Peak Tosashimizu field
Misaki, Tosashimizu-shi, Kochi character Ejiri 4145-1
Business hours 10:00-18:00
Regular Holiday: On Wednesday
0880-87-9789
■Designated return possibility point
①The headman's office of Nakanohama ward
252-5, Nakanohama, Tosashimizu-shi
Business hours 8:30-17:00
Regular Holiday: Saturdays, Sundays, and holidays
0880-82-9027
②Ashizuri Kuroshio Marketplace
932-5, Shimizu, Tosashimizu-shi
Business hours 8:00-16:30
0880-83-0151
Ashizuri Kuroshio Marketplace official homepage
Tosashimizu City cycle map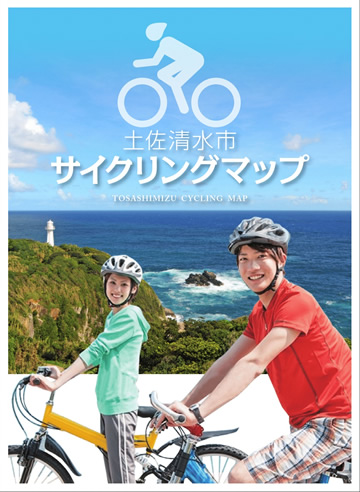 Downloading this (PDF file)
Rent-a-bicycle (Tosashimizu-City Tourist Association)
303, Yoro, Tosashimizu-shi, Kochi
  0880-82-3155
Fax: 0880-82-3156
HP: https://www.shimizu-kankou.com