SDGs (Sustainable Development Goals) "sustainable development target."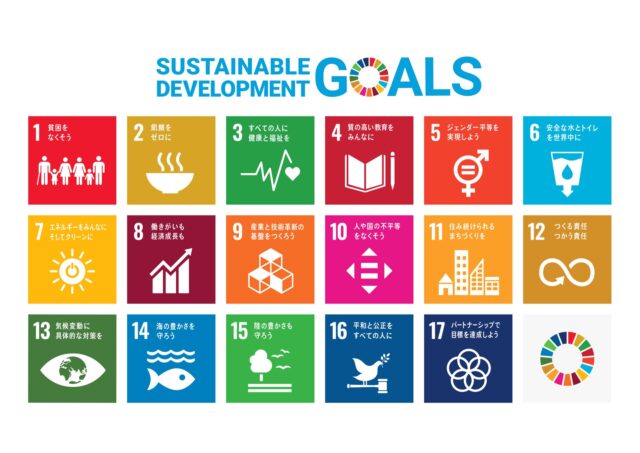 In Shimanto-Ashizuri area, Hata Wide Area Sightseeing Conference plays a key role, from big aim of 17 of SDGs,
We start sightseeing product creation for which "let's follow the richness of 14 seas" to contribute to the achievement of "let's follow the richness of 15 land".
 On Monday, March 8, the monitor tour first was carried out in Ashizuri Aquarium SATOUMI of Shimanto River Gakuyukan and Tosashimizu City of Shimanto City and participated with members of Kochi sightseeing community improvement cram school.
From 9:00 a.m. is lecture in Shimanto River Gakuyukan.
Than Sugimura of representative story about activity of "meeting thinking about dragonfly and nature."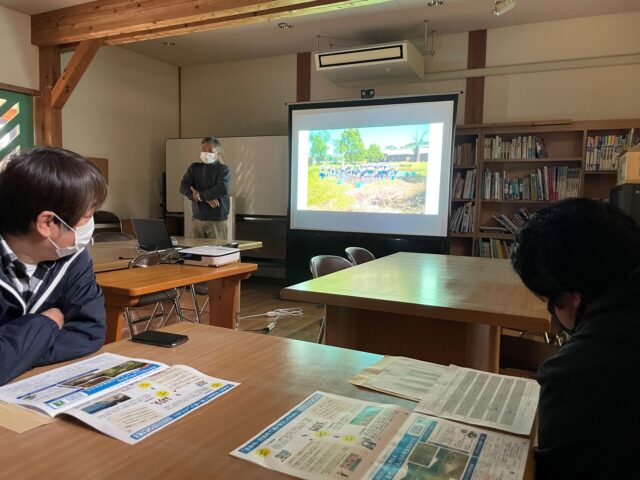 We learned that thing, nature and people whom people must add hand to must coexist some other time that it was important how that ecosystem of village forest was followed so that people lived or protected the again ecosystem from story of Sugimura.
Help of activity of "fair to think about dragonfly and nature" that came out in story of Sugimura from around 10:00 a.m.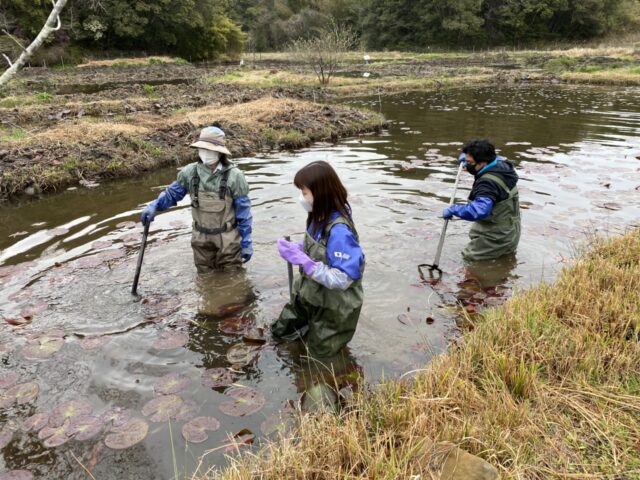 We change into work clothes with boots and move to dragonfly park.
We helped work to enter pond, and to remove root of lotus while being taught by the staff.
Hard labor that is quite good in water of pond being cold, and removing root of lotus with hoe. <(_ _)> which felt where head falls down to when we think this activity whether you are always considered to be as the staff whom he/she told was woman
Afterwards, in the dragonfly park "search for creature game."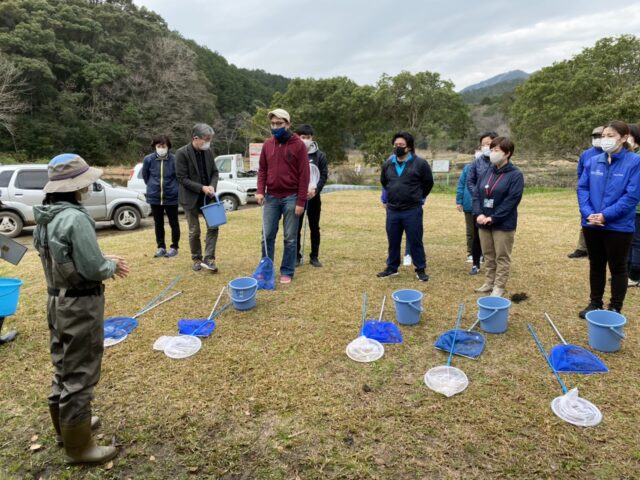 Game that captures if we find looking for creature which is divided into team, and was written to card to level 1 - level 5.
Creature that there are really many these things that we play a game and were reminded of by again in nature living.
Tosashimizu-City Tourist Association team shined in the wonderful second place us⁜
In Shimanto River Gakuyukan, we began with lecture of Sugimura and we learned, and there was and we enjoyed and were able to spend time significant at all when there was with help of work of the staff and game.
Afterwards, it is lunch in the hall. Lunch of this day was thing of Shimanto City "sakoya".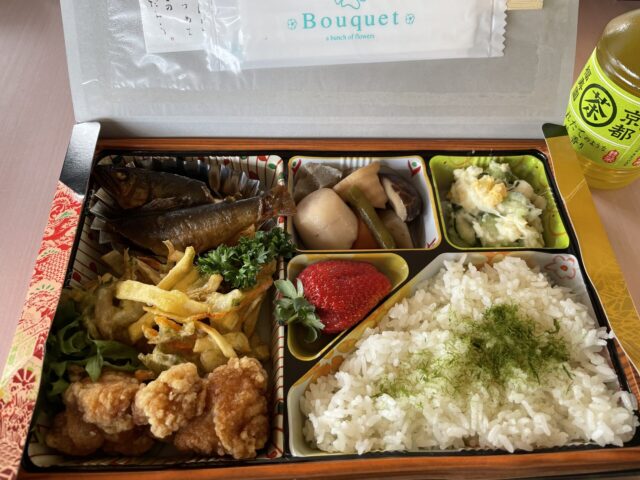 Like Shimanto Area, candied sweetfish or kakiage of green string lettuce were contained and were very delicious!
※Lunch is program of this tour, and lunch is not served in Shimanto River Gakuyukan.

From the afternoon, we are moved by Tosashimizu City. To Ashizuri Aquarium SATOUMI reopened in last July.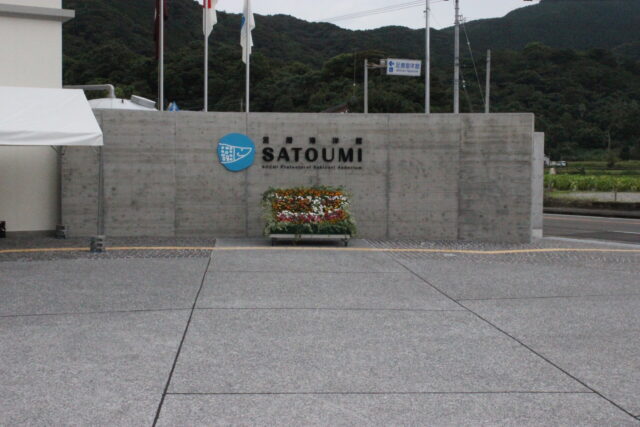 At first, in the training room, we heard story about ecosystem of natural environments and Tatsukushi Coast of Ashizuri-Uwakai National Park than Director Niino.
Afterwards, while having member of breeding guide, visit (about 40 minutes) in hall.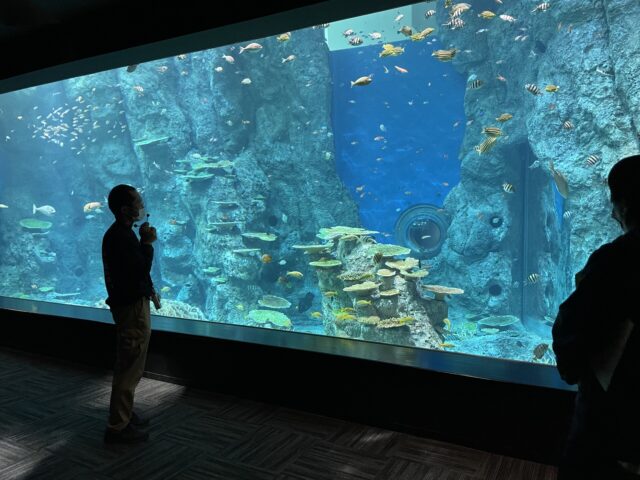 We could feel ecosystemic connection just that new Ashizuri Aquarium SATOUMI became display that reproduced neighboring mountains, rivers, seas and saw sequentially, but we listened to inside stories when it turned around while having member of breeding guide and were able to be further satisfied.
Afterwards, Tatsukushi Coast of about ten minutes is taken a walk through on foot by Ashizuri Aquarium.
Guide passes the baton to geo-guide. About creature which inhabited history and tide pool of stratum of Tatsukushi Coast, we had you explain clearly using handmade small tools.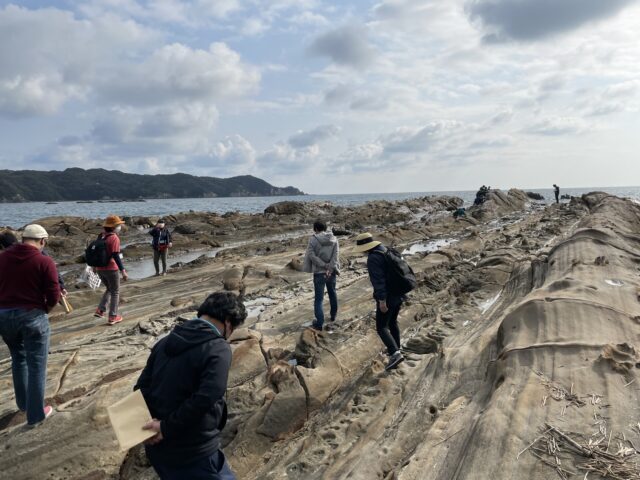 Afterwards, return to Ashizuri Aquarium again, and is lecture of summary from Director Niino.
As Director Niino was member of expert breeding that it had been played an active part in aquariums which were all over Japan color color, the ocean garbage which story and people in progressing global warming threw away had what kind of talk with actual feeling for ecosystem whether it adversely affected and gathered up.
 
Though students study program of Ashizuri Aquarium SATOUMI under SDGs, and it thinks about program of Shimanto River Gakuyukan, it is to be right good program we participate in this monitor tour this time, and to have thought.
And the Sugimura beginning, Director Niino of Ashizuri Aquarium of Shimanto River Gakuyukan, guide whom he/she guided knew how various places engaged in activity worked on each activity with passion well. It sounds through mind simply because it is story to hear from person worked on with heat in this way and thinks that it is a chance to think about action and behavior of oneself in the future.
(Tosashimizu-City Tourist Association Nahomi Inotani)