Hello!
Wind to blow is autumn climate coolly, but heat returns again recently!
It is the equinoctial week, but cluster amaryllis blooming near parking lot of Restaurant & Souvenir Shop Rest Tatsukushi will reach in full bloom next week!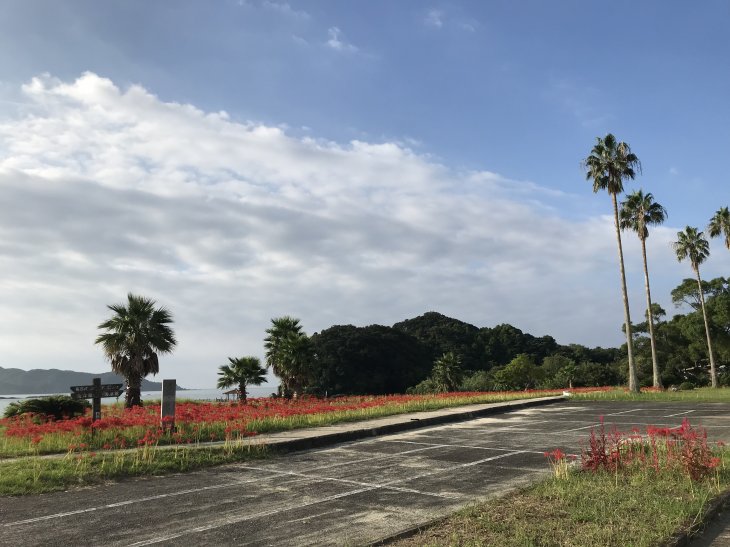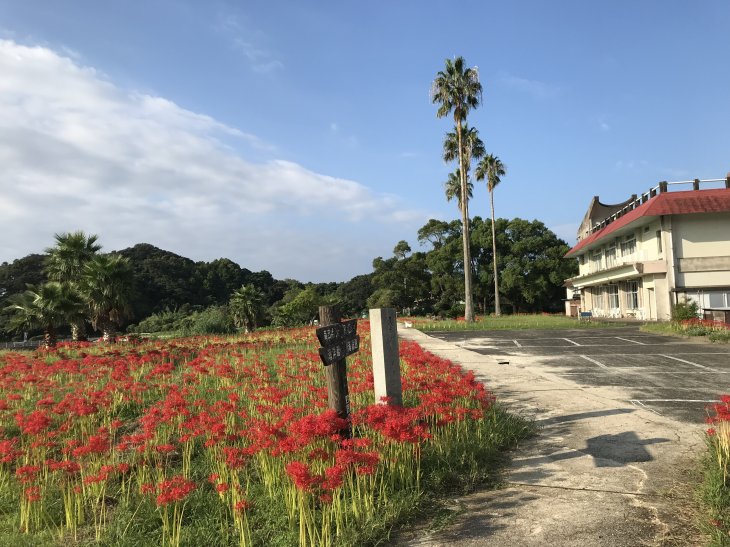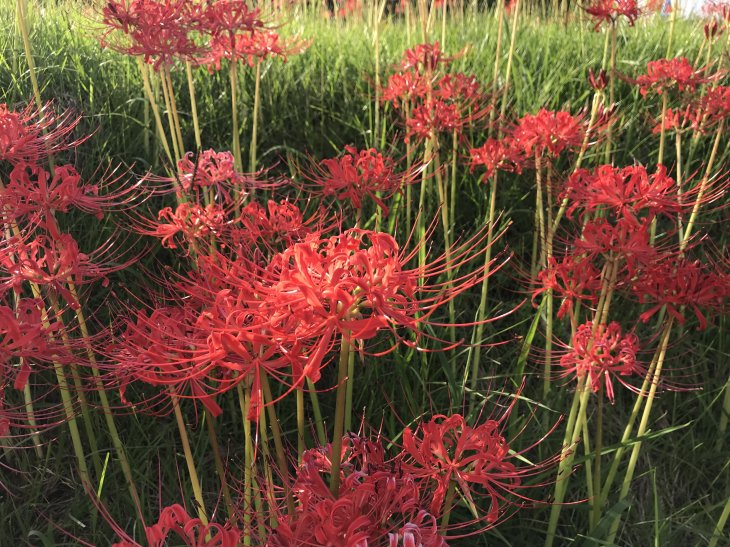 Flower language of red cluster amaryllis seems to be "passion" "independence" "omoi uhaanata one"!
It is good to cluster amaryllis of downright color!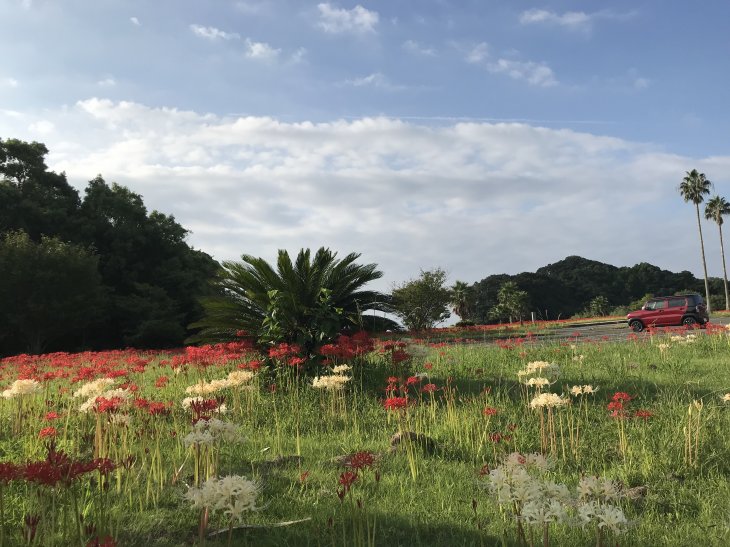 Please go to see everybody this month as you seem to be able to enjoy much!