Good morning! It is Inotani.
Christmas of fun that December does not consider ♪ Yeah!
In Ashizuri Aquarium, we hold "night aquarium" of favorable reception this year!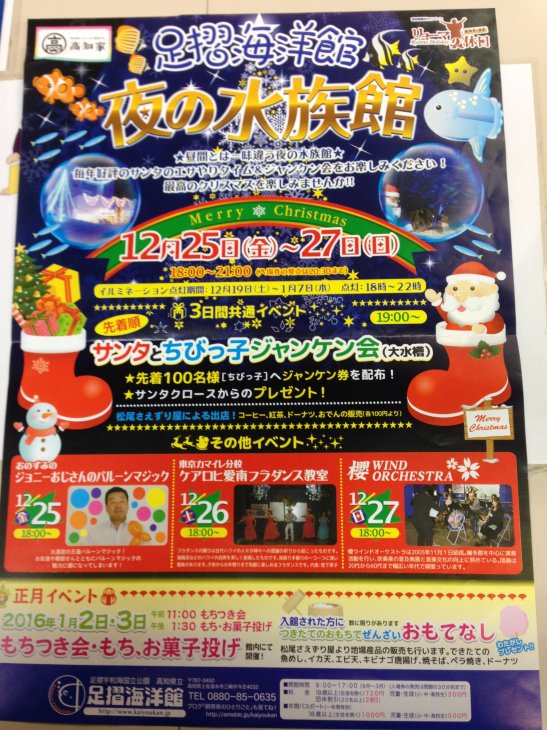 Ashizuri Aquarium "night aquarium"
The date and time: H27 age from Friday, December 25 to 27th Sunday
   From 18:00 to 21:00 (as for the release of admission ticket until 20:30)
★☆★☆★Event common for three days★☆★☆★
Santa Claus and little child rock, paper, scissors meet (first-come-first-served basis) of large water tank
※We distribute rock, paper, scissors ticket to the first 100 people "little children"
There is sale such as coffee, doughnut, oden with Matsuo area song shop.
In addition, there are pleasant event, stage in every day♪
In addition, until from Saturday, December 19 to Thursday, January 7, illuminations are turned on!
In night aquarium, please spend happy Christmas; (*^_^*)