"The tenth Hana henro John Mung Walking in Cape Ashizuri"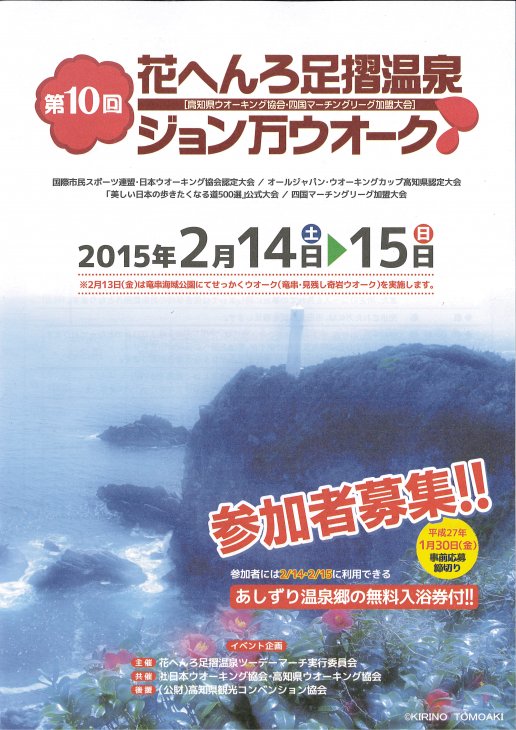 [on the date] On H27 age Friday, February 13, it is Sunday for 15 days on Saturday for 14 days
Cape Ashizuri of the middle of February when Tsubaki meets in full bloom. It is walking event to take a walk through tourist attractions that Cape Ashizuri is dotted with on foot for two days.
In addition, walk Tatsukushi and Minokoshi Coast while looking at strangely shaped rocks on 13th; there is "walk with much effort, too".

Course summary, application, please identify this↓↓
20150122103216.jp_20150122_101048.pdf
20150122104923.jp_20150122_101116.pdf
※In addition, it is Friday, January 30 in deadline for application.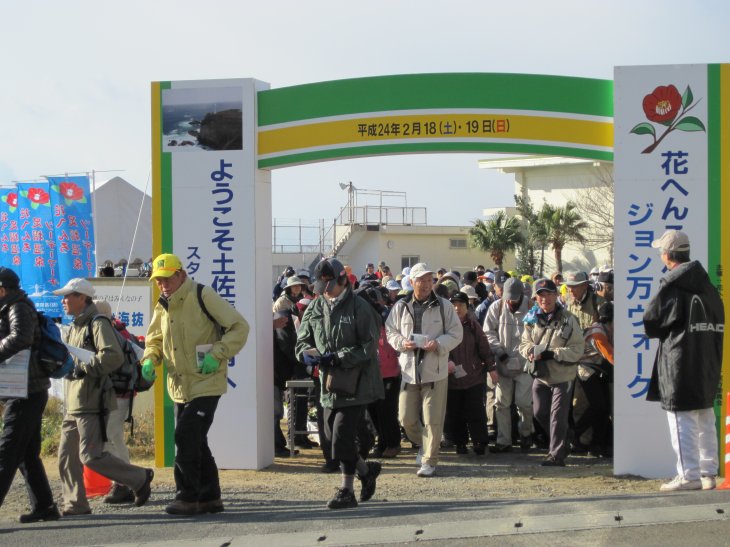 (^O^)/ which Tosashimizu City, participation of all of neighborhood municipalities wait for at the tourists beginning