[ceremony of the 60th anniversary of the Tosashimizu City municipal organization enforcement]
[the fifth Tosashimizu John Mung Festival holding]
Date: H26 age Saturday, October 25
Location: In front of port of 303, Yorou, Tosashimizu-shi Ashizuri John-Mung next museum!

Theme "Manjiro, sea and interchange"

●John-Mung Festival (quay in front of Manjiro museum)

[8:00 Nipponmaru arrival in port (welcome ceremony)]

・10:00 opening (drum announcement by local preschooler)

★Product sales delicious thing City start★

・Okinawa Manjiro society sataandagi for free distribution (200 meals)
"Meeting of welcome John-Mung"
・Japan-U.S. culture introduction, international cafe, kilt display, sale (cloth for American kilt), kilt workshop
・Halloween disguise contest
・We cut John-Mung card playing meet - sports
"Tosashimizu City junior high school, Tosashimizu City high school"
・Performance and calligraphy club collaboration performance of music club
"Tosashimizu City high school student"
・Invitation by tea ceremony club, American short-term dispatch report
"Mr. singer Ryo Mita"
・"Song of John-Mung" announcement
"English drama by Akinori school organized by contributions middle and high school student"
・English version DVD broadcast (John-mung Museum theater room) ※Admission charges need

●Ceremony (in front of John-Mung group) of the 60th anniversary of the municipal organization enforcement

・12:00 start
・Tosa biwa performance by opening Kuroda menstruation

・Opening address (member of the executive committee, chairperson)

・Address (the Mayor of Tosashimizu)

・Greetings (association of sister city friendship's chairperson)

・Guest introduction (introduction of sightseeing ambassador)

・Congratulatory address (governor, Diet member et al.)

・Congratulatory telegram announcement

・Civic commendation

・Representative prize winner address of gratitude

・Closing (member of the executive committee, vice-chairperson)

[Nipponmaru departure from a port event] (quay in front of Manjiro museum)

There is team having thick good point at 14:30; what

14:45 Ashizuri drum

The 15:00 departure from a port

●Halloween disguise parade from 16:00 to 19:00
・Chuo Park start
●Interchange reception (mimpo) from 18:00 to 20:00
(buffet-style)
・Opening of a meeting greetings

・Guest congratulatory address

・Toast
[entertainment]
※Halloween disguise participation

※Ashizuri drum

※Mr. singer Ryo Mita "song of John Mung" announcement

※Gnarl without rose

Location: mimpo (Sakaemachi) entrance fee: 4,000 yen
※Apply for participation applicant beforehand to the secretariat
・The fourth (state of Halloween disguise contest)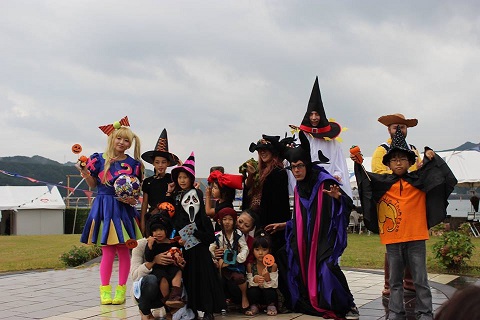 ・State of John card game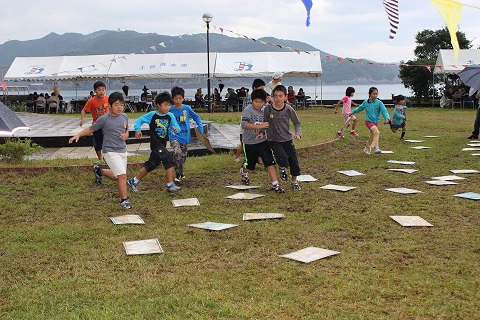 ※By weather about ceremony and event contents
May be changed; thank you for your understanding beforehand.

Sponsorship: Executive committee of the 60th anniversary of the Tosashimizu City municipal organization enforcement
   Tosashimizu John Mung Festival executive committee
[inquiry, interchange reception application]
Tosashimizu City Hall plan finance section TEL: 0880-82-1113