do*kaiengan entered port at port of Ashizuri for from 14 to 15 on November in H28 year.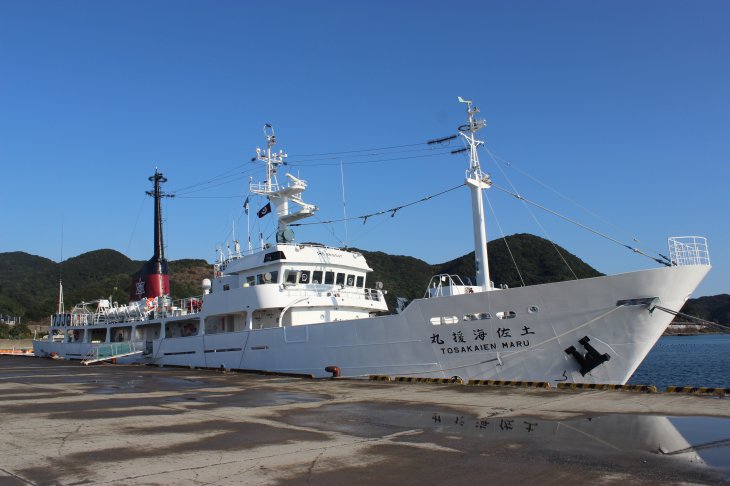 do*kaiengan of 11/15 about 8:00 a.m.
Of every year this time become annual, but students of school in the prefectural Kochi south,
To be able to come to Tosashimizu on do*kaiengan, and to learn about John Mung,
We observe trouble museum, the John Mung birthplace of Nakanohama at John-Mung time.
It was unfortunate rain at the time of the evening, the arrival in port of 11/14, but became so good weather the next day!
It is photographed by "captain Whitfield tea room" of Ashizuri Sea Station terrace seat.
It was visited in 15 students, 18 people of three staff of a school this time.
Finally we take a ceremonial photograph!
On bus, it was gone to the John-Mung birthplace of Nakanohama after this.
All of schools in the Kochi south, thank you! Please enjoy Tosashimizu City after this carefully!
Tosashimizu City high school student got on do*kaiengan this time and left to Kochi City!
Everybody, please enjoy sea voyage carefully!