Sightseeing product exhibition in annual Osaka senchu pal is held every year on Saturday and Sunday of the end of this week!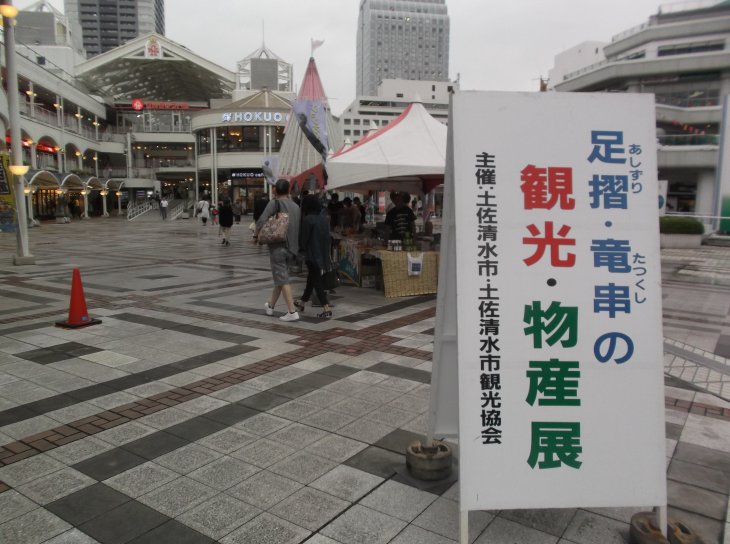 "Tosashimizu City product, sightseeing PR is fair"
The date and time: H28 age Saturday, November 5, 6th Sunday from 10:00 a.m. to 5:00 p.m.
Location: Osaka the south square of Senchuparu

Contents: Stop princess bonito, jako, barracuda; dried fish of directness (Tosa food)
   Shell accessories (sightseeing in Tatsukushi promotion meeting)
   Souda Bushi, "Souda Bushi that soup stock sells well" (committee wanting to know Souda Bushi more)
   saba bojushi, Grilled Mackerel-shaped Sushi (Yoshinaga Inc.)
   Konatsu(citrus fruit), carrot dressing (Tosashimizu spirit project)
   Mandarin orange, cucumber (tanigawa farm)
   We raise Ashizuri tortoise (we see and spare Yamashita temple)
   Imo-mochi (Bakery Pomie)
   Grilled hairtail mirin, hairtail bone senbei (marutosa food)

  In addition, from Mihara-mura, Hata-gun from sale, Otsuki Town such as raw sake, vegetables, rice,
  There is sale such as blue sprat, vegetables!
 Furthermore, we hold lottery ♫ almost empty! It is Ashizuri hot spring pair accommodation coupon most!
Photograph is state of last year. PR of oldness and direct shipment service "Ashizuri, Tatsukushi state hole Kuroshio Current service."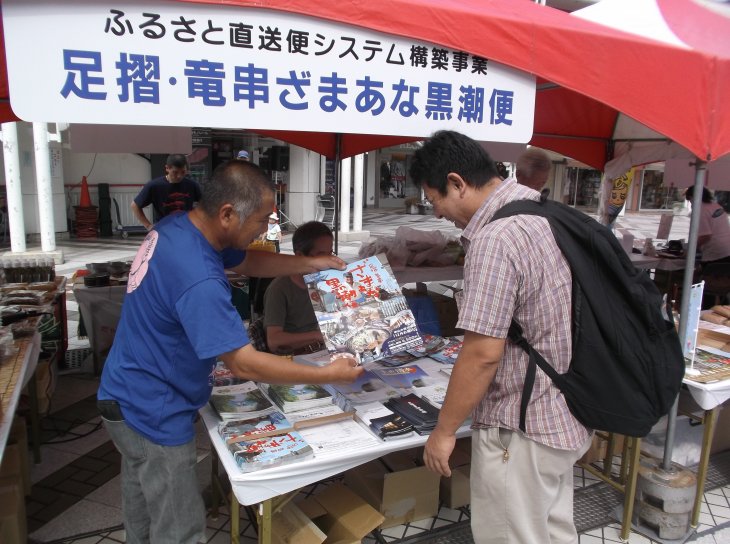 Company of Tosashimizu, Tosa food sell princess bonito, dried fish.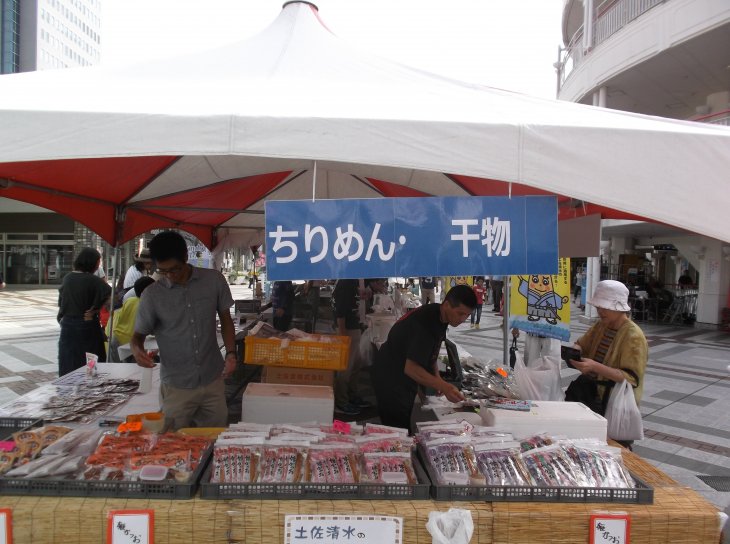 Sightseeing in Tatsukushi promotion meeting performs sampling sale of sweet potato chips, sightseeing PR!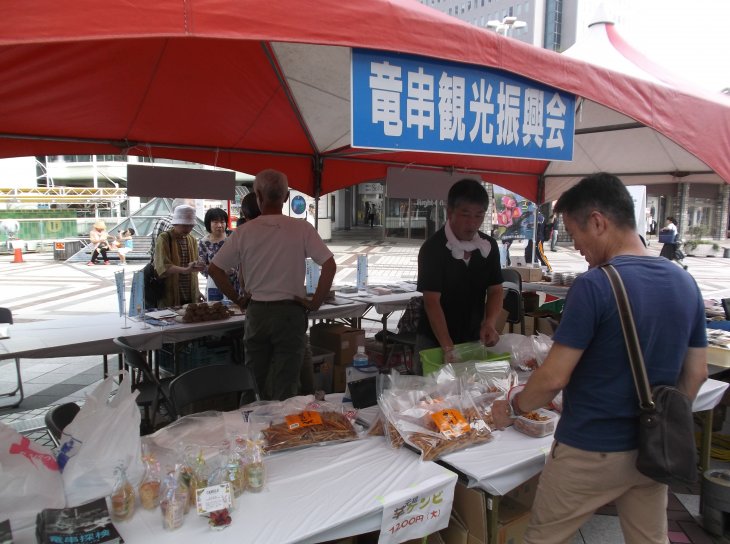 Grilled Mackerel-shaped Sushi of Yoshinaga Inc. and mackerel look sushi.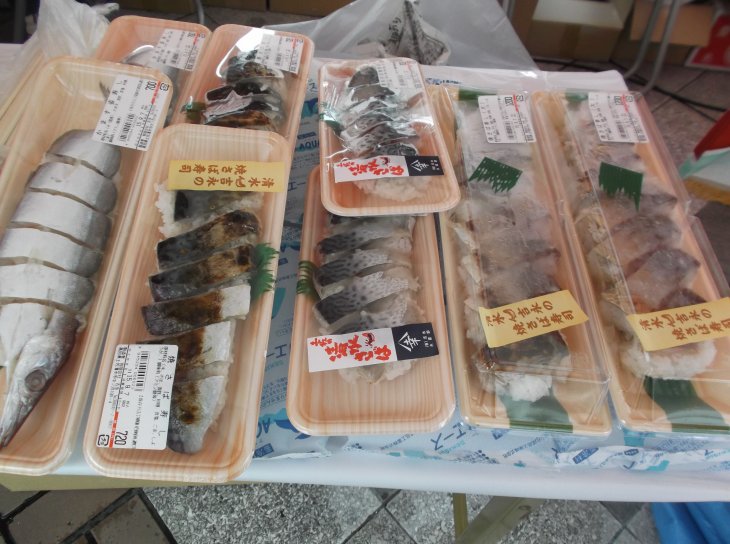 Imo-mochi of baker Bakery Pomie of Tosashimizu.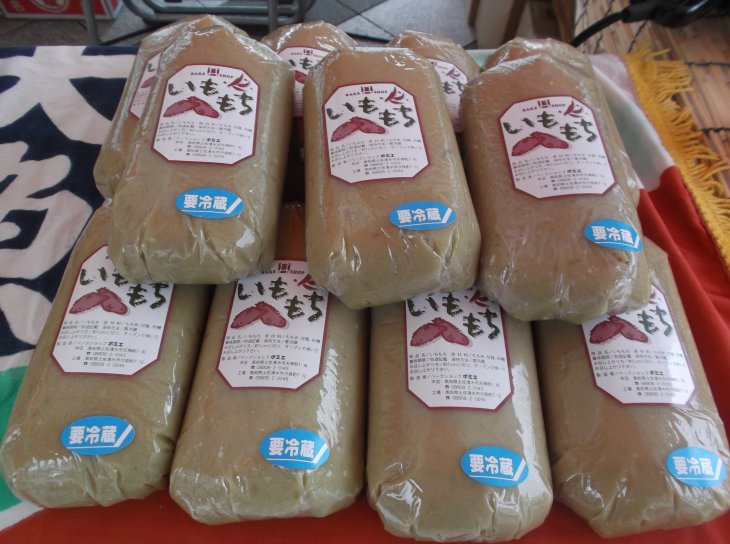 PR by committee wanting you to know Souda Bushi.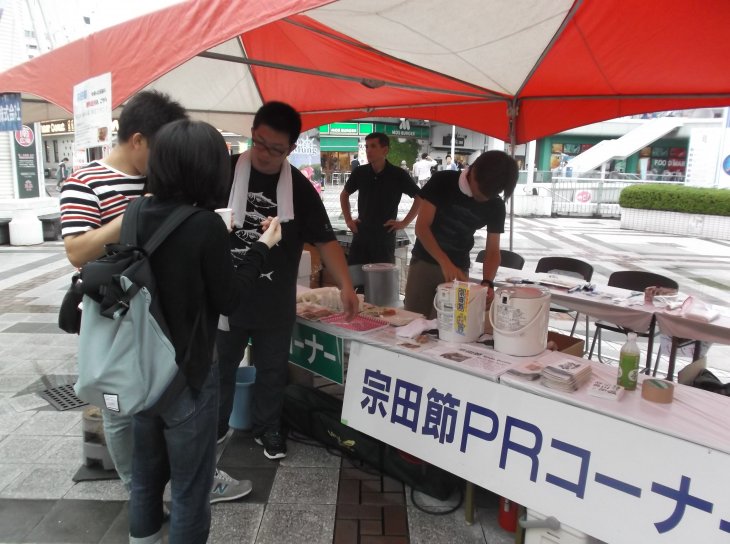 Lottery almost empty is held, too!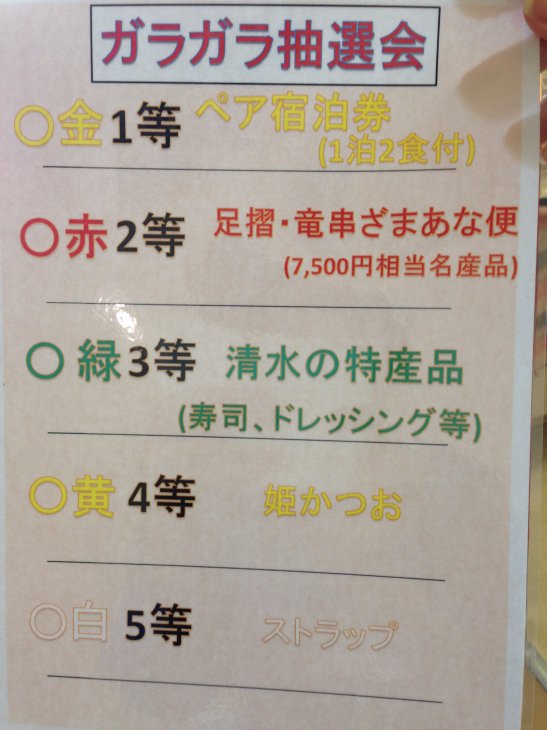 Please come to hasenchu pal to play on Osaka, all of you of Kansai area, by all means this weekend!
We look forward to your coming! (*^_^*)