Good morning! It is Inotani.
For these past several days, cold day continues in Tosashimizu.
We photographed this from Cape Ashizuri Observatory the other day.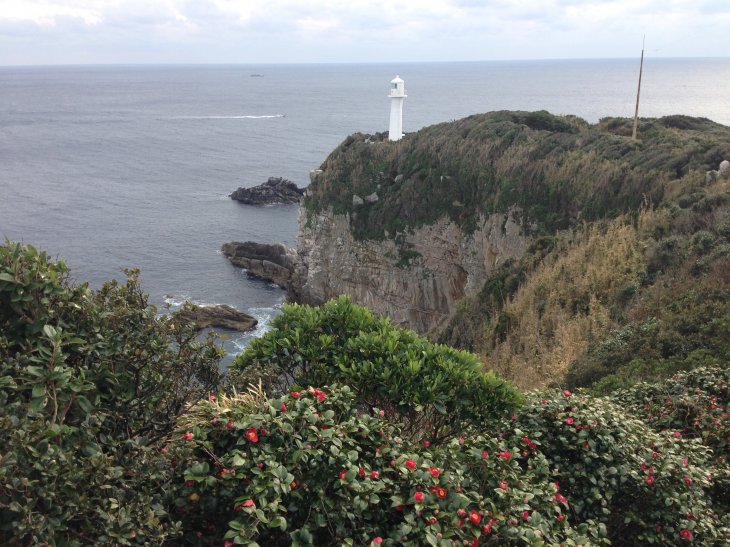 Flowering of camellia is seen earlier than average year this year probably because climate is warm.
"Ashizuri camellia festival" that is held every year in February.
It is held this year until from Monday, February 1 to Monday, February 29 in H28 year.
As schedule of hospitality event held during period was fixed, we will tell.
"The 42nd Ashizuri camellia Festival" hospitality event
The date and time: Sunday, February 7, 2016 10:00 - holding
Location: Cape Ashizuri tip John Mung image Maezono place
Contents↓↓
★Shimizu dance studio position "SSD38" opening
★Cry "one character of dream" announcement of the seventh Ashizuri!  (Ashizuri hot spring meeting)
 ("one character of dream" by Tosashimizu City high school calligraphy club calligraphy & display)
★Young plant for free distribution (by the first 200 people, Tosashimizu City sightseeing campaign lady) of camellia
★Minced fish soup behavior (200 meals)
★The Seven Wonders of Cape Ashizuri geo-guided tour (three times a day, experience charges for free) (Tosashimizu City sightseeing volunteer Meeting)
 Time: 11:00 ..., 12:00 ..., 13:00 ...
★Cape Ashizuri sightseeing pleasure boat (adult 2,500 yen, child 1,250 yen ※ under primary school children)
 Time: At 11:00, at 12:30, at 14:00 ※There are free pickup and drop-off from venue to port
Reservation: (no company) Tosashimizu-City Tourist Association TEL 0880-82-3155
※In venue on that day accept.
★Experiences (lighthouse, camellia) made with strap
★Geo-display corner
★Product sales corner (bonito croquette, blue sprat fly, ponkan orange, Buntan(citrus fruit))
It is state of camellia Festival of last year as follows.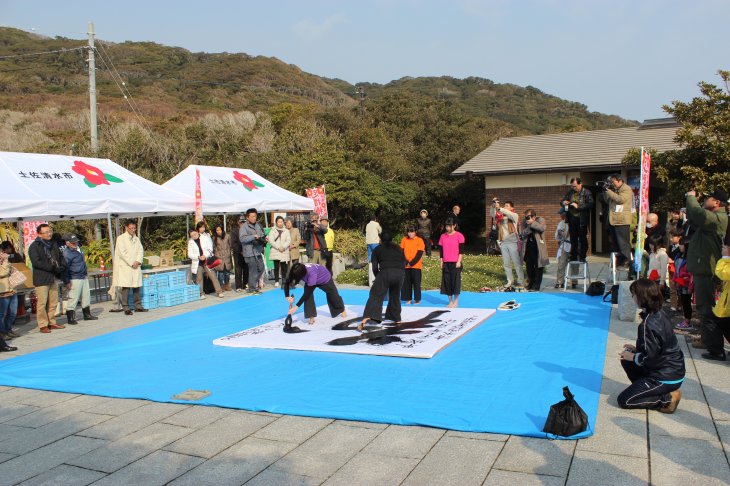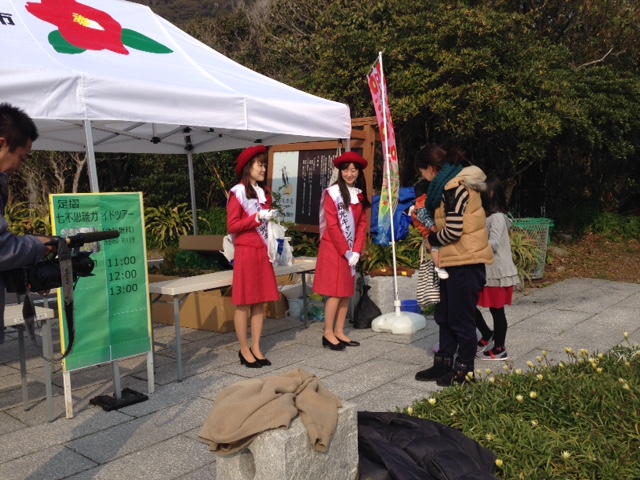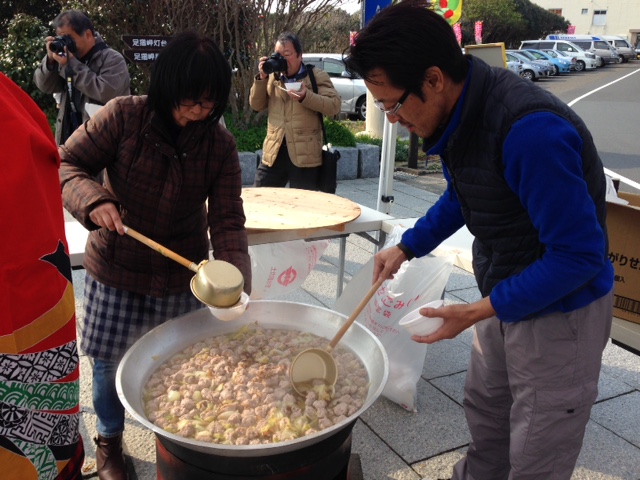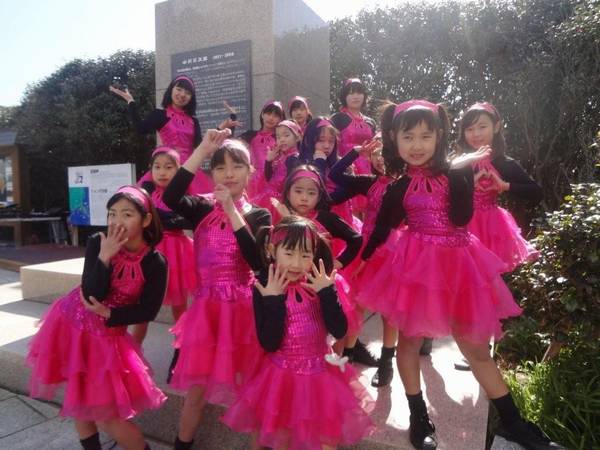 Inquiry,
Tosashimizu-City Tourist Association TEL/0880-82-3155
We make madeo wish!
In addition, we raise "one character of dream" until Monday, January 18.
Look at Detail ↓↓; (^^)