Wednesday, March 23
We went to port of Ashizuri "keison of detached room" for fishing.
Color of the tide is bad.
On the surface of the water, there is fry of "tongoroka, blue sprat" in one side.
Pole occasionally turned, but Gres of favorite was two of them.
Laying eggs time when we had a lot of eggs though it is the end of March is late
It feels like becoming, but it is delicious to eat!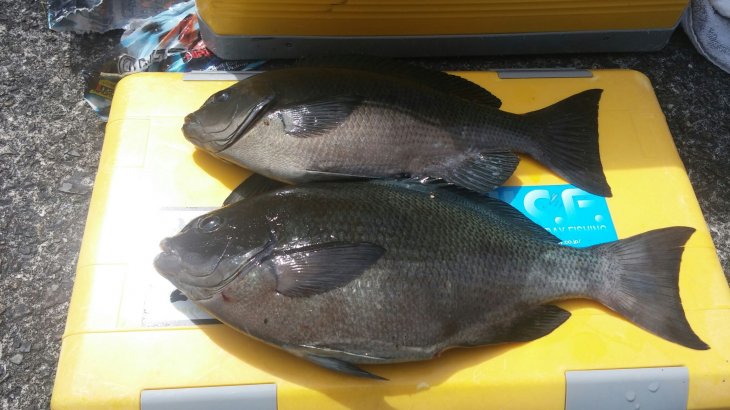 Today's catch