On Sunday, October 9, passenger ship "Nipponmaru" enters port at port of Ashizuri!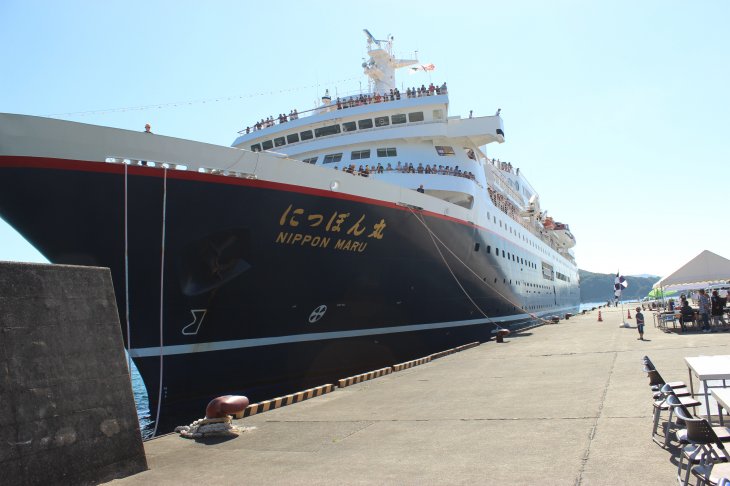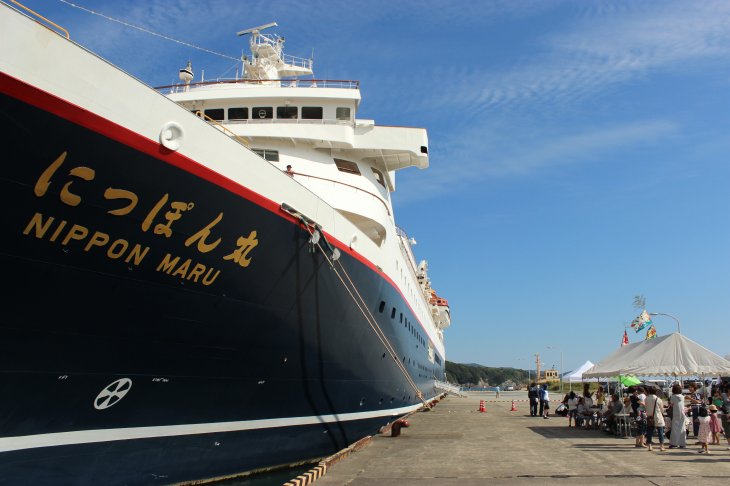 We hold event to the arrival in port!
(time schedule)
[the date and time] We are going to enter port at 8:00 on Sunday, October 9 in H28 year and are going to depart at 15:00

[place] Port of Ashizuri

[event contents]
 8:00 The arrival in port
 9:10 Welcome ceremony (mayor greetings, bouquet, the souvenir presentation)
 Visit society inboard at 10:00 (application acceptance of applicant was finished.)
    Reception hours: From 9:30 to 9:50
 Demonstration, sampling at 13:00 made with Katsuo Tataki
 14:30 departure from a port event (there is team having thick good point anything, Ashizuri drum)
 14:50 taisenhoso, gong
 The 15:00 departure from a port
It is state at the time of the departure from a port. Paper streamer dances and is beautiful!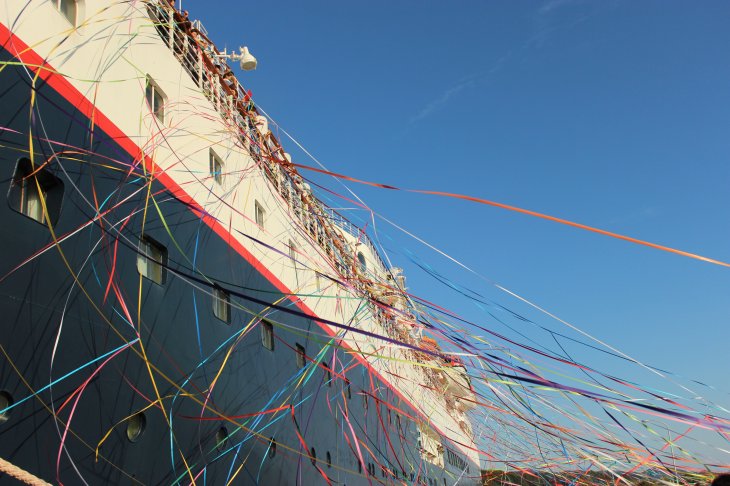 Local character, sect field busshi you of Tosashimizu come, too (^^)
(^^)/ which looks forward to application for much one by all means