By Ashizuri hot spring meeting to become the eighth in this year [cry "one character of dream" of Ashizuri].
The "one character of dream" chosen to the seventh last year "sum"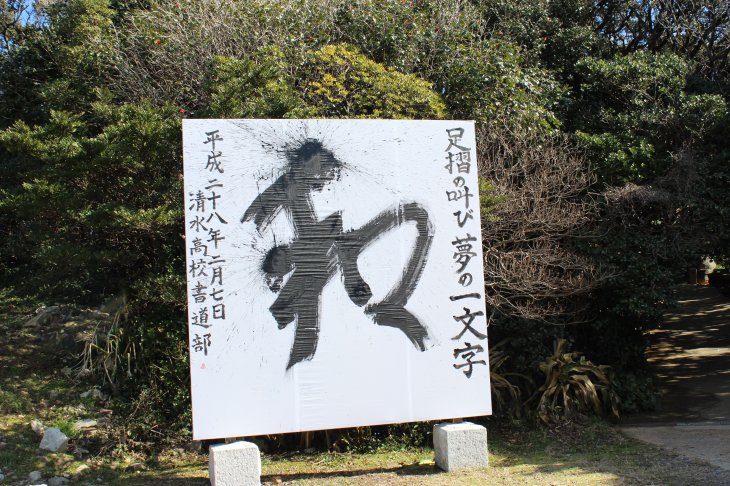 From the southernmost Cape Ashizuri-misaki of Shikoku "let's hold Japan well"; recruited in o concept from the end of last year, but,
Highest award and one character of this year to be were decided!
One which cried, and was chosen in "one character of dream" of the eighth Ashizuri
It is "*"!
It is reason why we chose the name of prize winner and letter of "*" as as follows.
The highest award: "*" Takako Kawamura (Kochi City) 

Reason that was considered to be character of "*:"
We were able to see brightness of "hope" in newspaper of New Year holidays from the sky of Kochi!
Well, we really shine now. Many foreign tourists in beauty of Japanese nature
Is said to feel charm; nowadays.
Once upon a time teenage boy having gone from this remote no place to the United States,
We want present young person and children to know.
Importance of Manjiro Nakahama winning spotlight, and making an effort,
We want world people to know that effort that can glisten is not useless even if very poor.
Surely hope to be able to surely glisten……Surely we come.
☆…☆…☆…☆…☆…☆…☆…☆…☆…☆…☆…☆…☆…☆…☆…
It is very wonderful comment!
Really congratulations!
In addition, one character of "*" chosen as the highest award is garden in front of Cape Ashizuri The Statue of John Mung on Sunday, February 5
Is written after commendation by held "sightseeing in camellia cape service to bloom" by Tosashimizu City high school calligraphy club; is the last day in February
It is displayed in made, doenji.
All of Tosashimizu City high school calligraphy club which had you write last year.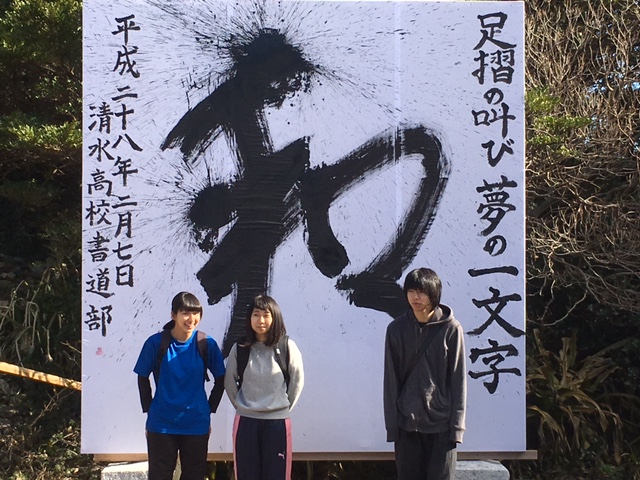 Five other excellences were chosen.
(we change to announcement with shipment of product)
As for the details, please see page of Ashizuri hot spring meeting.