We introduce summer event of Ashizuri Aquarium!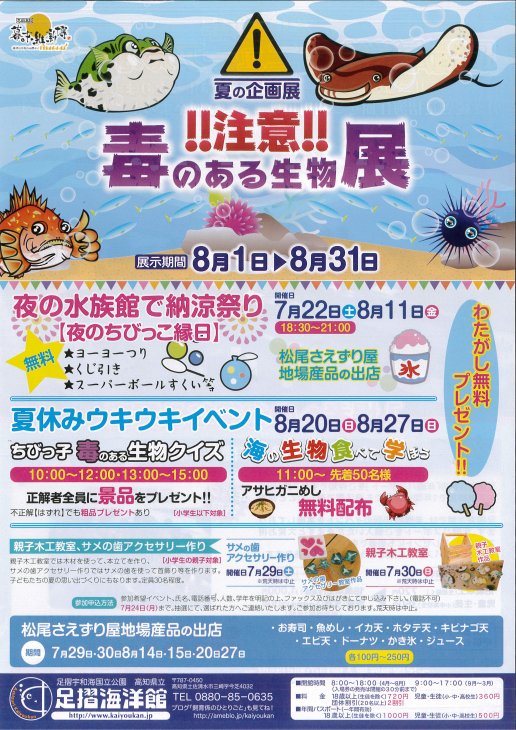 To 8/1 - 8/31, "it is summer plan exhibition! Attention! Creature exhibition with poison is held.
On Friday, August 11, it is opened titled "enjoying the cool breeze Festival by night in night aquarium" until from 18:30 to 21:00.
On Sunday, August 20, we have "creature quiz with little child poison" "Asahi queen crab meal for free distribution" on Sunday, August 27!
In addition, we use above Ashizuri Aquarium 2 times a year! In one called this, annual passport is absolutely advantageous!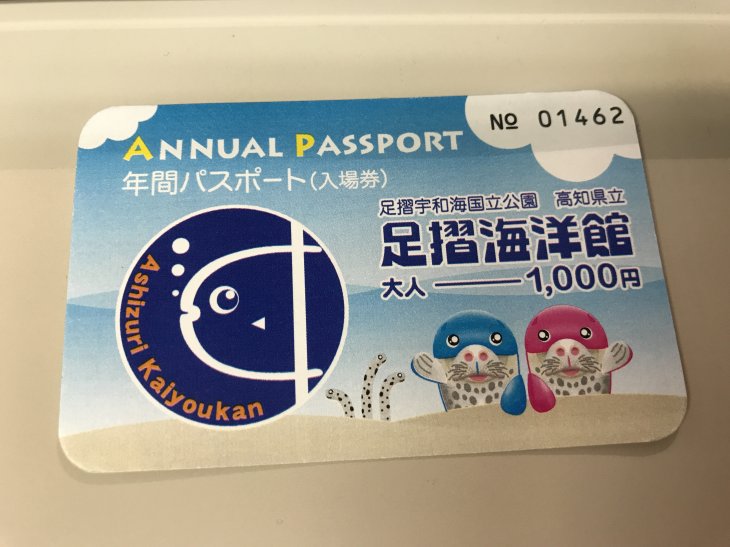 Even if adult one person 720 yen, place of child, student 360 yen, annual passport usually enter how many times a year,
It is adult 1,000 yen, child, student 500 yen.
Furthermore, as annual passport privilege, feeding fish experience from large water tank is made! (the reservation pivot until the day before)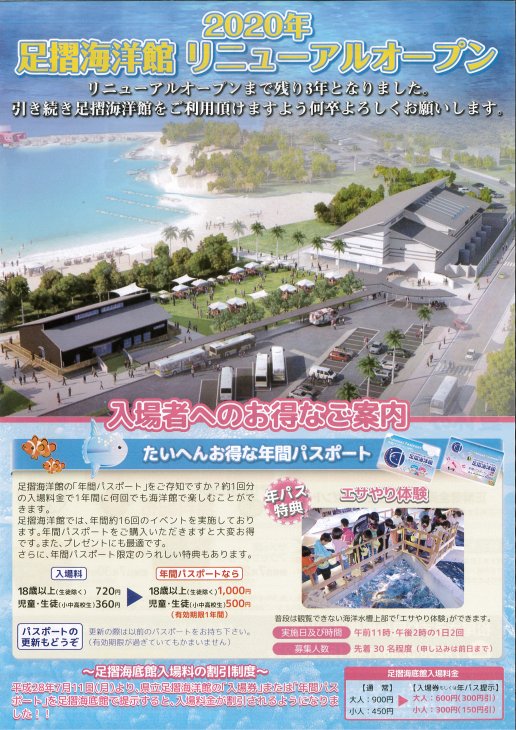 In addition, it can circulate through "Ashizuri Aquarium" "Sea Gallery" "John-mung Museum" by one piece of ticket
There is "3 building set ticket, too".
Adult one person 420 yen become advantageous than it is entered each facility individually!
Please enjoy sightseeing in discount! (^^)