H30 age Saturday, April 14
In old Tosashimizu City junior high school ruins
"Souda Bushi Festival" was held.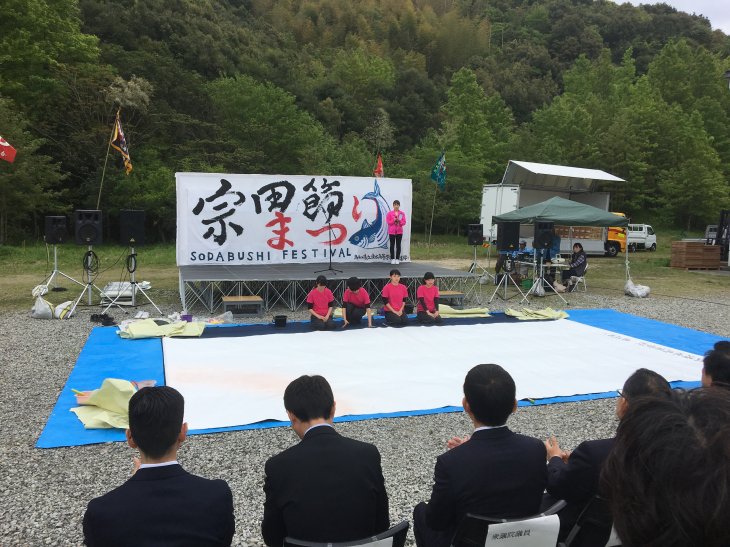 This "Souda Bushi Festival" merges with Souda Bushi production center bid party having been held after an interval of five years; and Souda Bushi
Let's publicize to general person more! It was planned the cause of purpose called this.
Souda Bushi bid society is held in old Tosashimizu City junior high school gymnasium than 9:30 a.m.
It was opened to the public only after making the bid society 50th.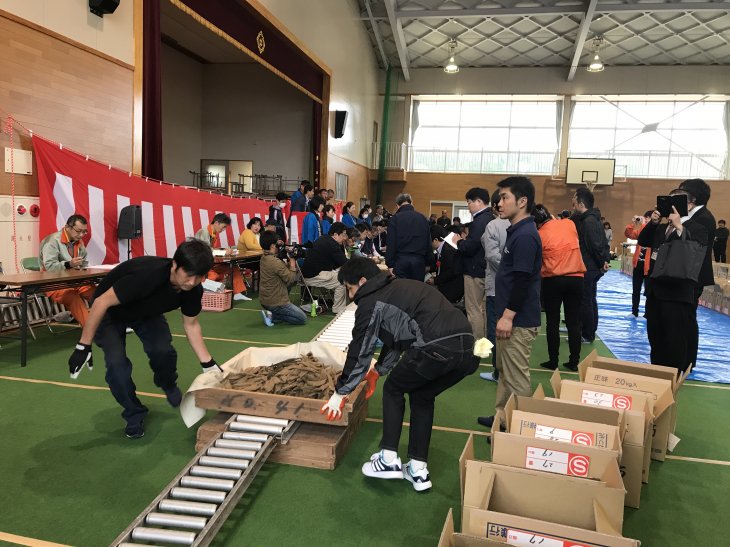 Souda Bushi knocked down by Toiya who gathered from the whole country was encased on the spot and was sent out.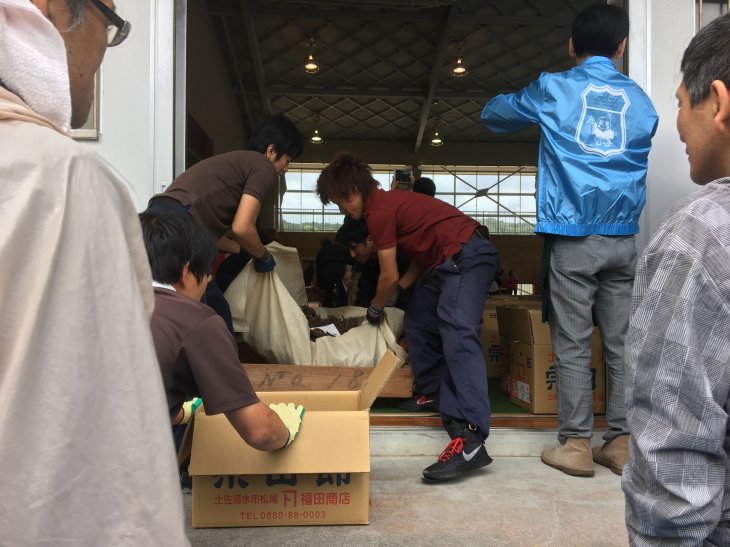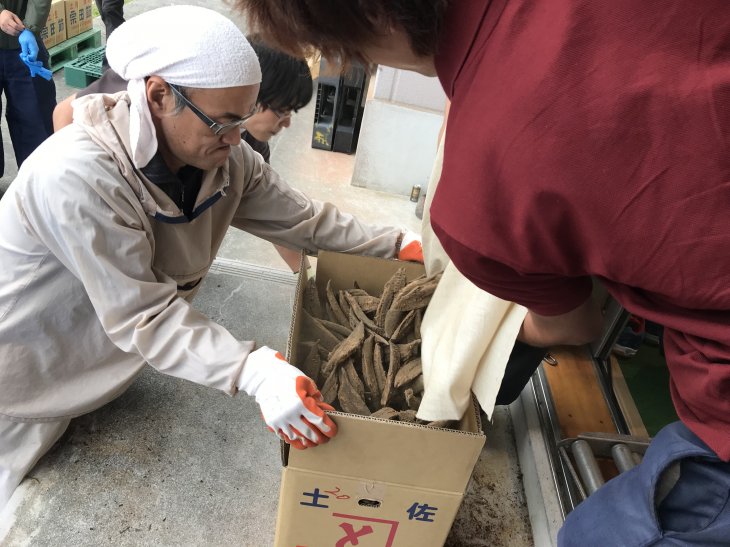 In addition, in gymnasium sale of Souda Bushi product of Souda Bushi manufacturer in Tosashimizu City,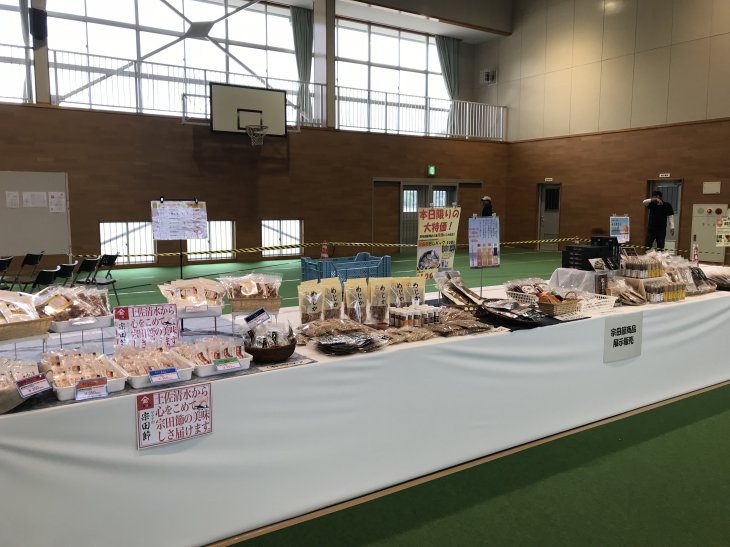 Souda Bushi photo exhibition that was attracted by general open call for participants
It depends on children of five elementary schools in Tosashimizu City and children of Tosashimizu City kindergarten,
Souda Bushi art exhibition was held.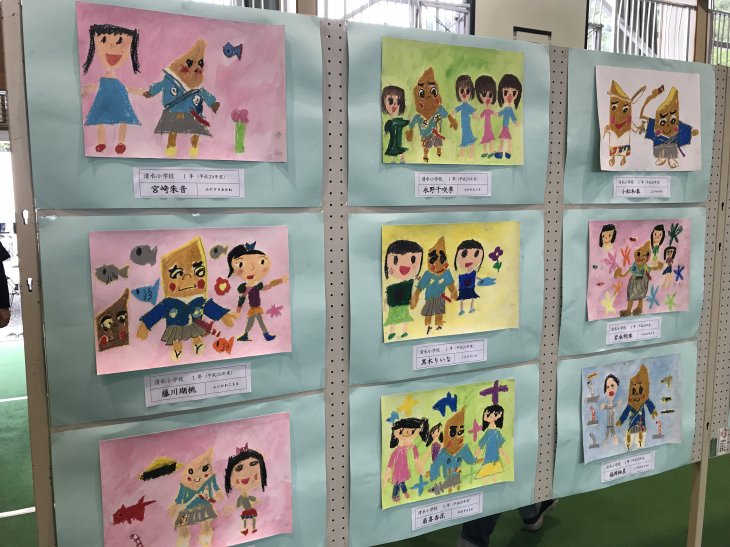 From 10:00 the start of "Souda Bushi Festival" opening ceremony.
We start by calligraphy performance by Tosashimizu City high school calligraphy club.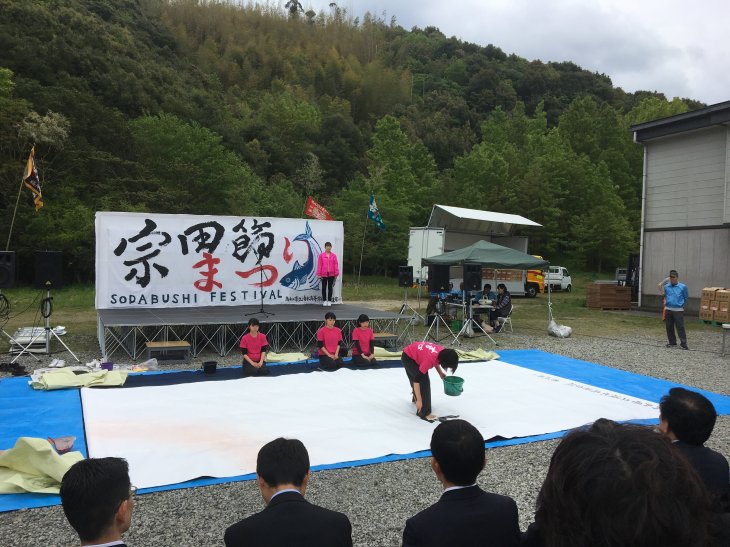 In addition, it was had Souda Bushi brand mark of Hamasaki production designer who was resident in Tosashimizu City finally of ceremony hatsu*tsuyu!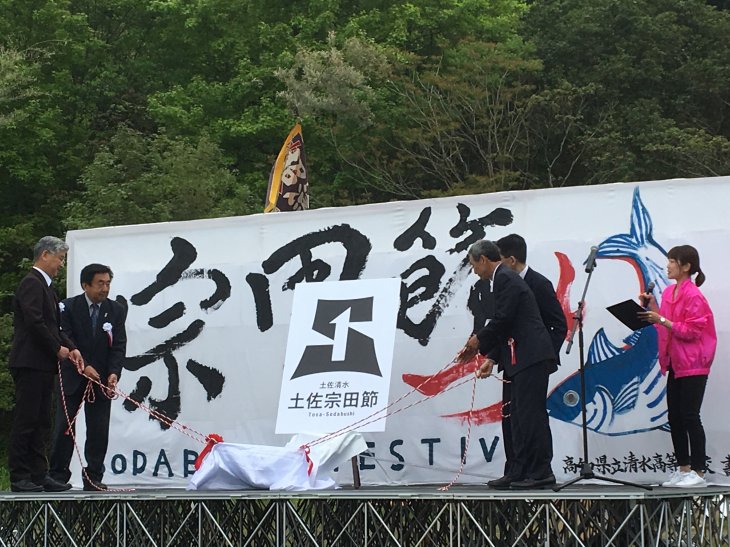 In this "S," meaning of three "S" of "Souda Bushi" "Tosashimizu City clause" "S grade" seems to be put!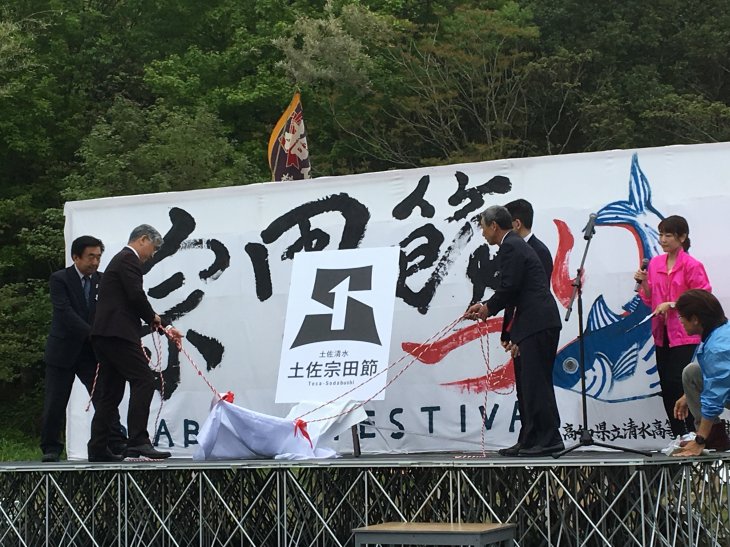 We seem to make an outstanding performance for PR of future Souda Bushi!
"Knob by all of knob preservation society as for the event without rose without rose"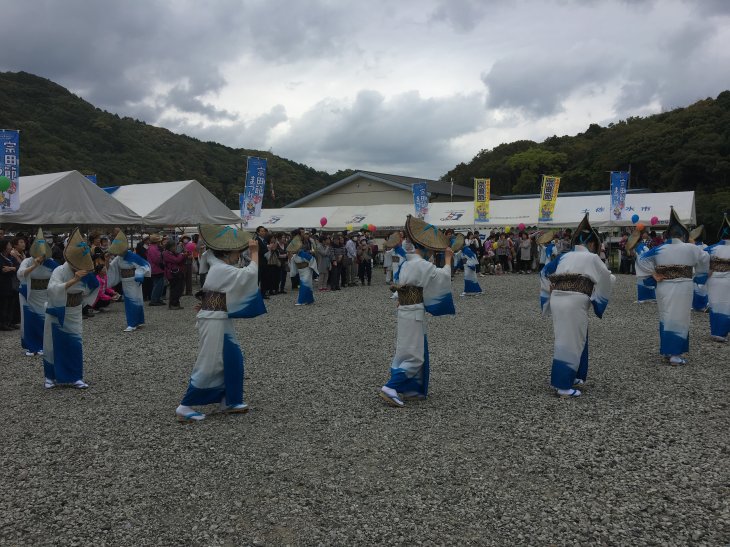 And "it is two haori sect fields Udon competitive eating"
At first it is part of adult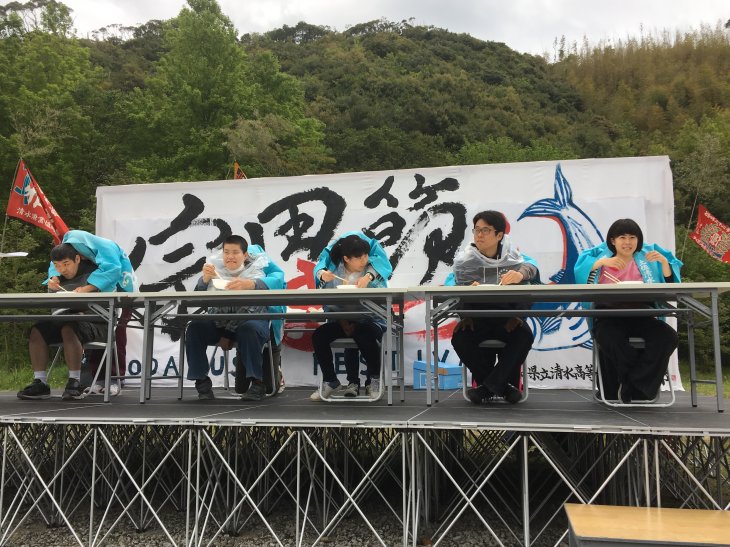 It is also part of child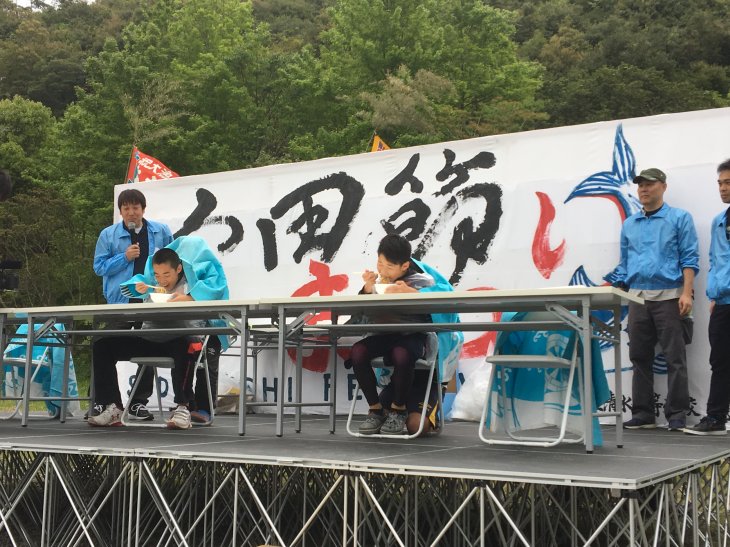 Events such as "sharpen Souda Bushi competition" that was fairly prosperous to here, but it began to rain, and was planned after this on stage "our quantity 5 g suddenly tema shows of soup stock" cancellation,
From 1:45 p.m., we moved place in gymnasium and held remaining stage event.
Collaboration stage of band "woman grandfather bloom (mejika) ..." and suridodansukurabu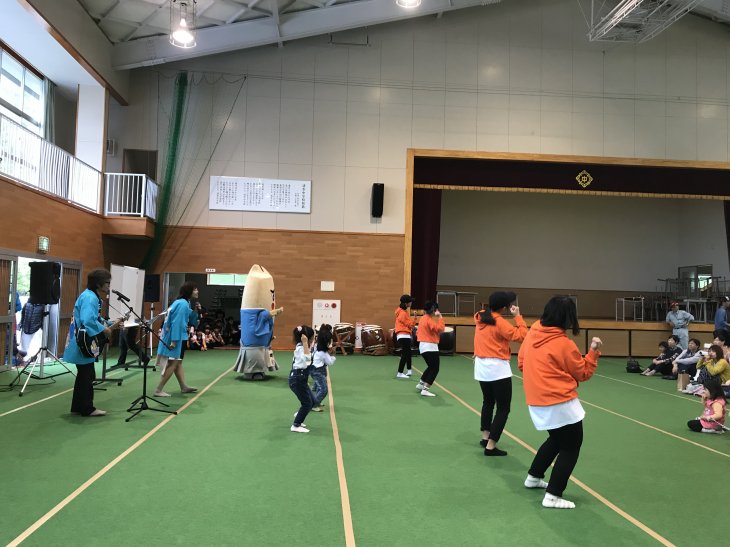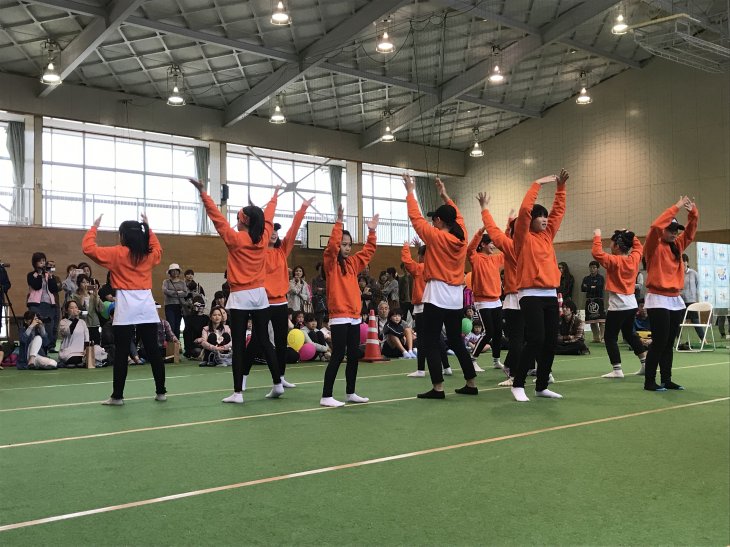 Ashizuri drum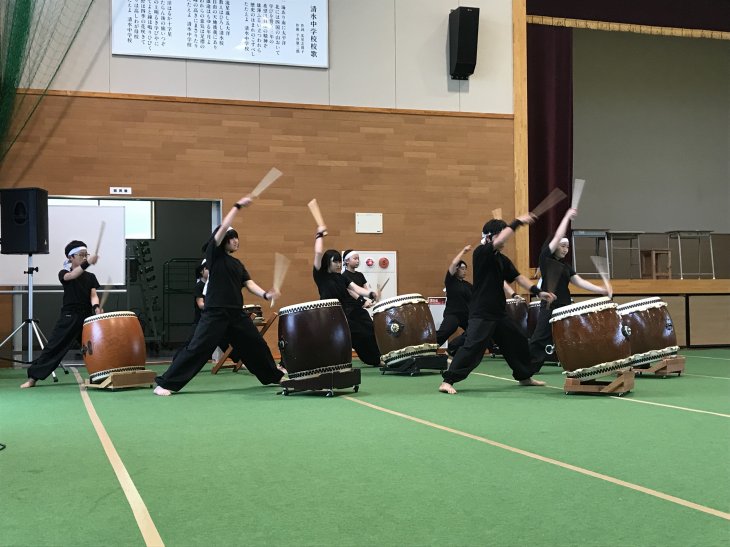 And team "we are nothing" which has thick good point as for the finale
If the weather is clear, we think that we might swell more till the last…
We called off a part because of rain and were disappointed.
In addition, for outside event sale such as "Souda Bushi curry" by executive committee "Perak ware,"
As for ramen "Ramen Lab Q" (ramen laboratory cue) of Hokkaido or "Tosashimizu world" of Kobe,
I had you open a store a lot, but am sorry not to be able to introduce.
All of you whom there was in all of you, rain which carried foot to event till the last,
Thank you!
In addition, people concerned thank you.