Because Cape Ashizuri has few parking lots, and some width is in small place again, we perform traffic regulation during the following period. In addition, we operate extra bus from municipal parking lot to Kongofukuji Temple during regulation period. I would like your understanding, cooperation.
●Period●
 From Saturday, August 11, 2018 to Monday, August 13, 2018
●Time●
August 11.12.13 day from 8:00 to 17:30
●Regulation section●
... Cape Ashizuri tip parking lot (in front of Kongofukuji Temple)  in front of the Cape Ashizuri police box
●Extra bus fare●
 Junior high school students and over 100 yen, primary schoolchild 50 yen
●Motor carrier●
 Kochi Seinan Traffic (going to travel by two buses every five minutes)
※To customer coming to Cape Ashizuri
"Matsuo area tunnel" was opened, and time was shortened  than conventional Sky Line traffic for approximately ten minutes and came to be able to run to Cape Ashizuri again in two traffic lanes. When you come to Cape Ashizuri, we recommend prefectural road Route 27 clockwise (via Nakahama, Ohama).
(attention) "Matsuo area tunnel" does not seem to be updated with car navigation system. Come to mark in the road sign "Cape Ashizuri" area.
●Reference●
 Nakamura police station Tosashimizu City police Government building
 3-5, Saiwaicho, Tosashimizu-shi, Kochi 0880-82-0110
In addition, Cape Ashizuri east side parking lot was founded and came to be available newly.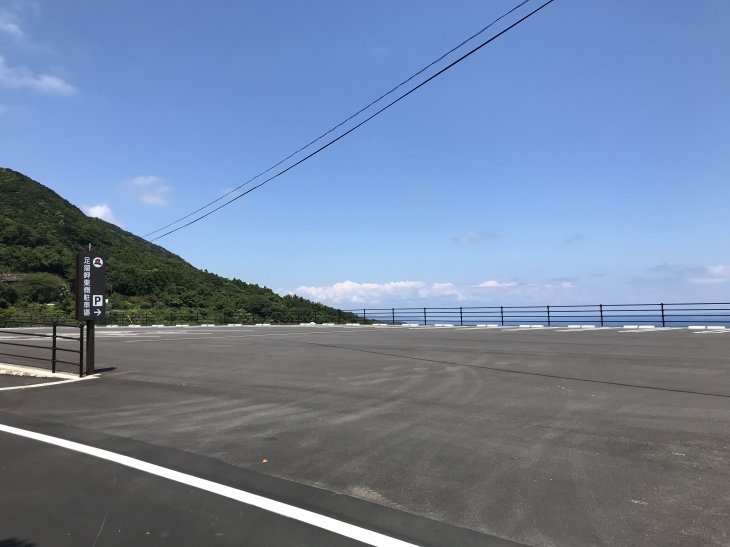 There is near the Cape Ashizuri tip when we go prefectural road Route 27 counterclockwise (via Kubotsu).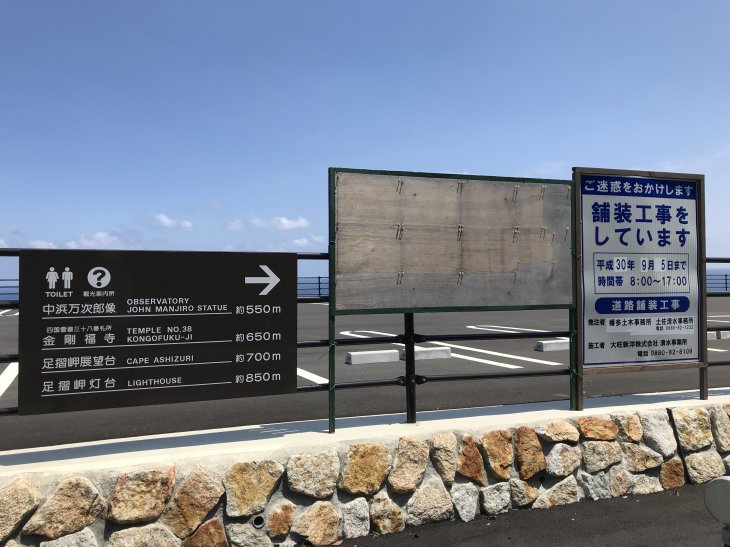 As there is approximately 650m to Kongofukuji Temple, you must walk some bottoms of tunnel of tree.
Approximately 40 cars can usually park four to large size.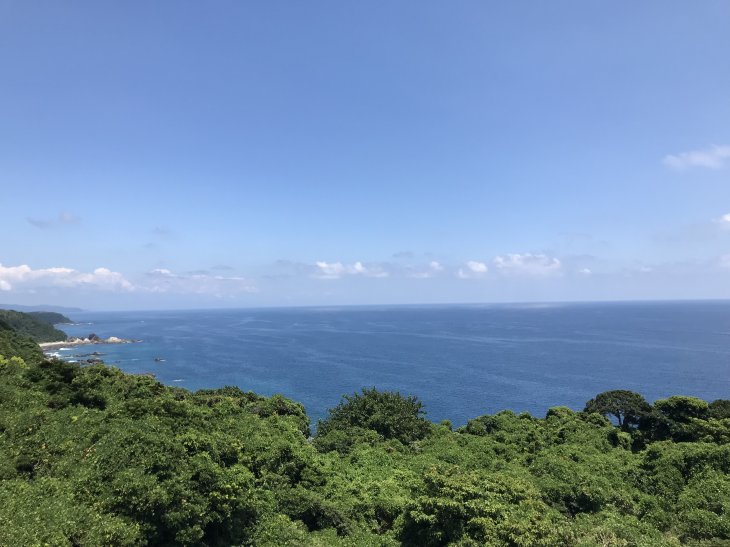 View from this parking lot is superb view!
Please use Cape Ashizuri east side parking lot!