※Port of Ashizuri Sunday, November 20
 It is ideal day for cloudy sky, cool fishing.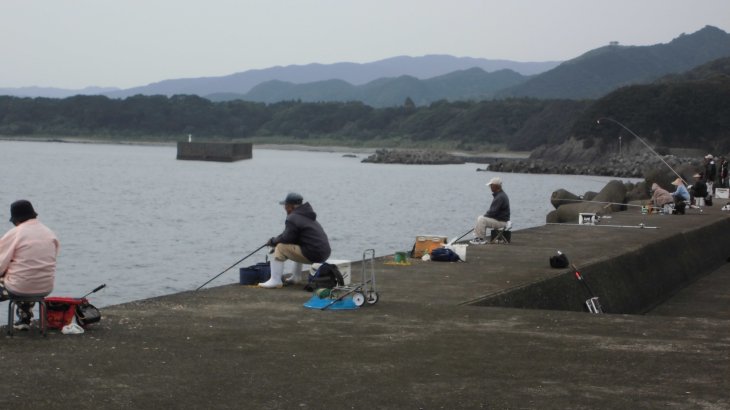 It is facing the quay tip south, and a large number of anglers give pole.
We can catch small thing of sumakatsuo with "sabiki change"
This side is with "Fukase fishing" hibudai scads.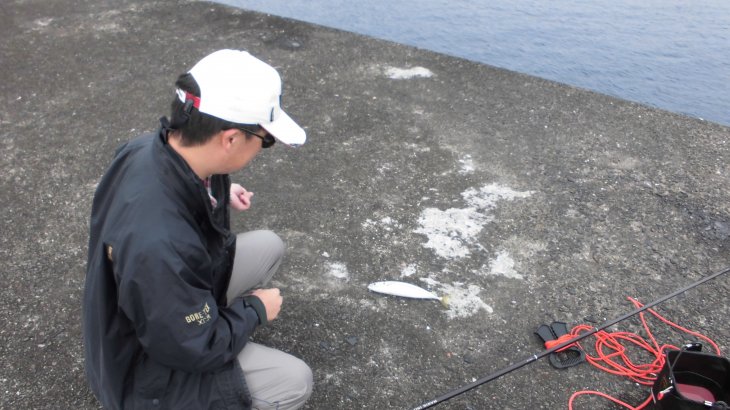 We get to know in angler and discover! We caught "scad".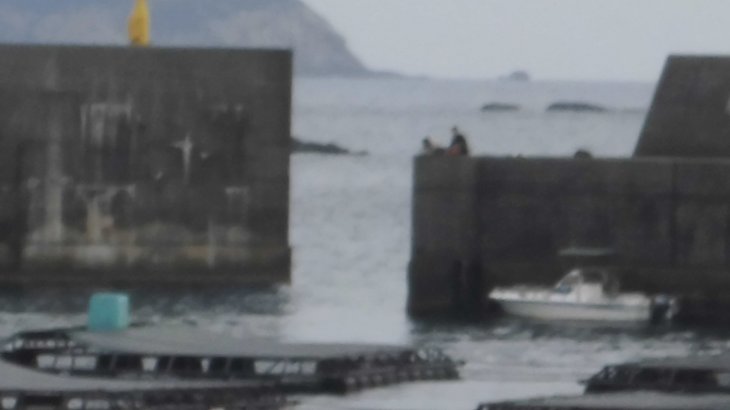 When that is good, and see; my favorite fishing ground "caisson of hanare"
It is discovered angler in this! We do not all catch!