When thicket Tsubaki growing wild in Cape Ashizuri reaches in full bloom, we hold every year
"Camellia sightseeing in cape service to bloom"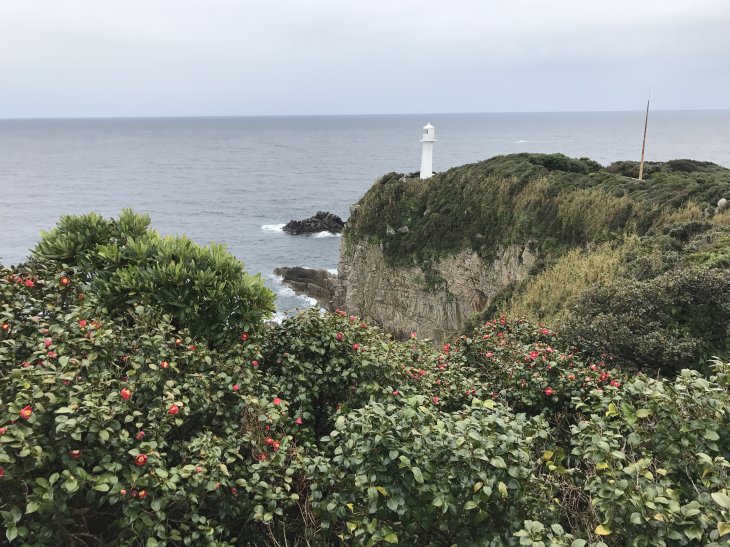 It was held in The Statue of John Mung Maezono place of Cape Ashizuri while strong rain occasionally fell on Sunday, February 5 in H29 year.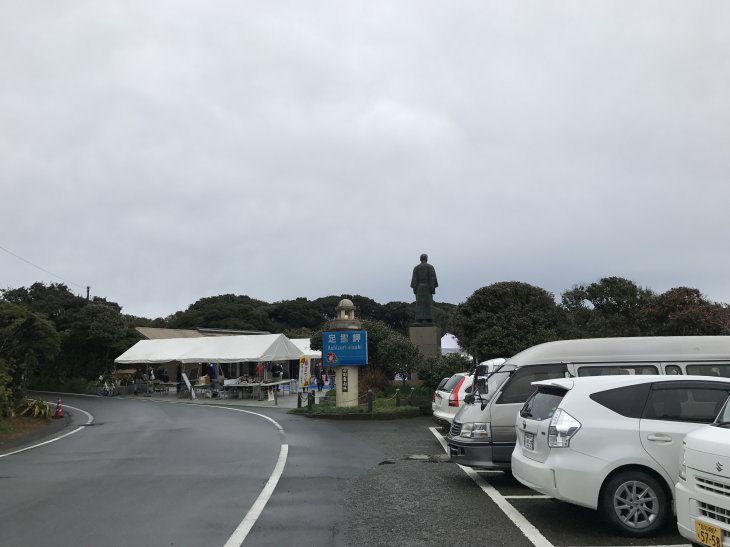 We start on stage by local idol, SSD38 of Tosashimizu!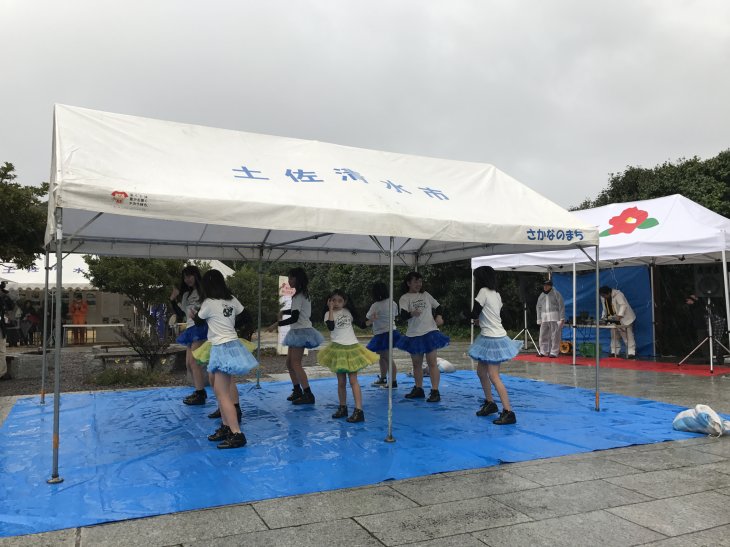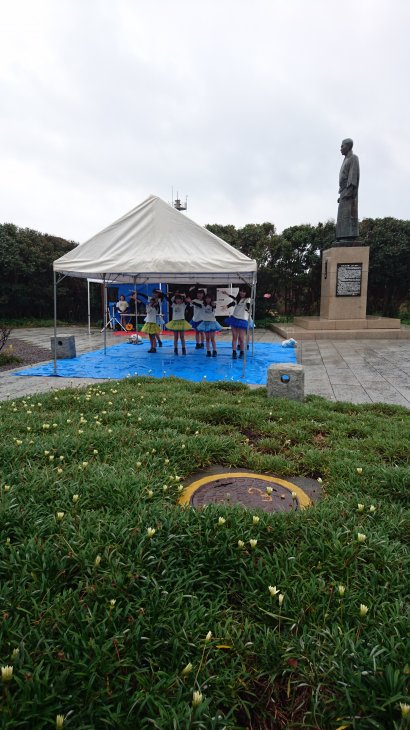 Successively to ceremony. Greetings of Tourism association vice-chairperson.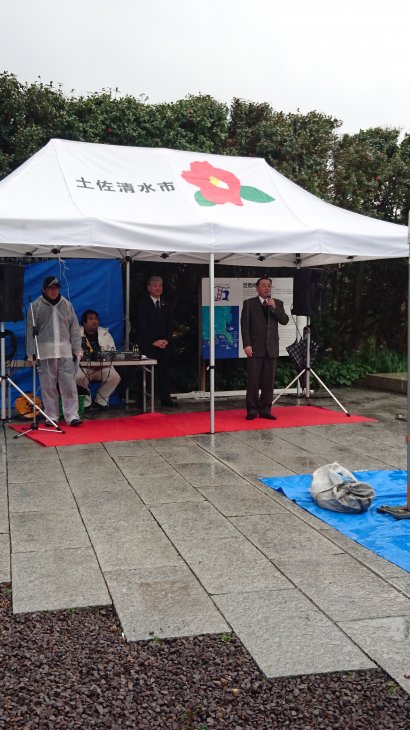 It is letter of "ki" by Takako Kawamura of Kochi City to have been chosen as "one character "of cry" dream of Ashizuri" of this year.
Commendation ceremony was held.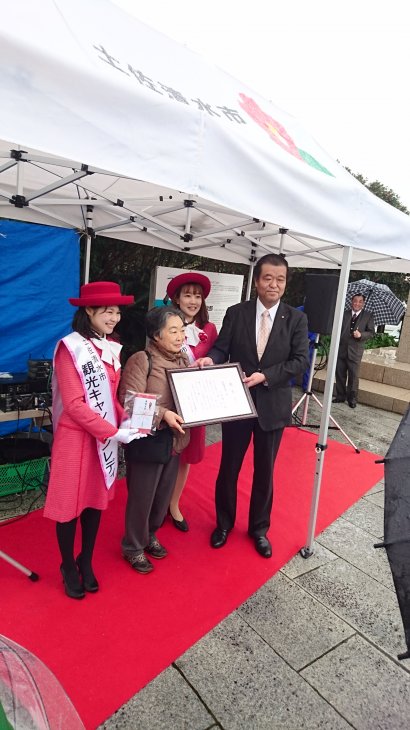 In addition, for bad weather, calligraphy of character of "ki" by Tosashimizu City high school calligraphy club was postponed.
In addition, marine pleasure boat was called off because wave was high.
We caused all of you looked forward to trouble.
We do not entrust free distribution of young plant of camellia by Tosashimizu City sightseeing campaign lady
We had person receive young plant.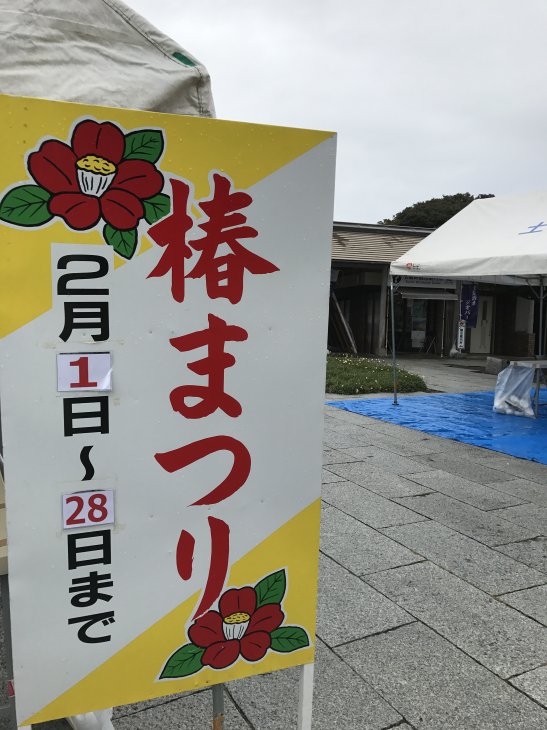 As for geo-booth by Geopark promotion meeting, the conservation of nature enlightenment booth with Ministry of the Environment Tosashimizu conservation of nature official office,
We had you observe toward the lot.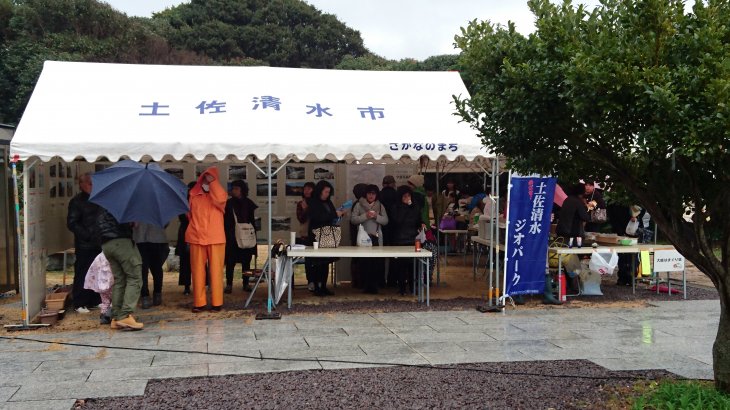 Minced fish soup (200 meals of limitation, free of charge), bonito croquette were sold out!
This is very delicious!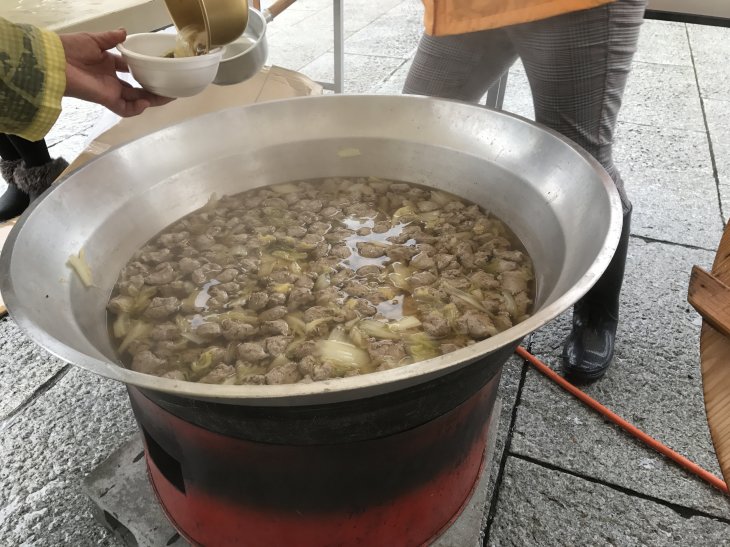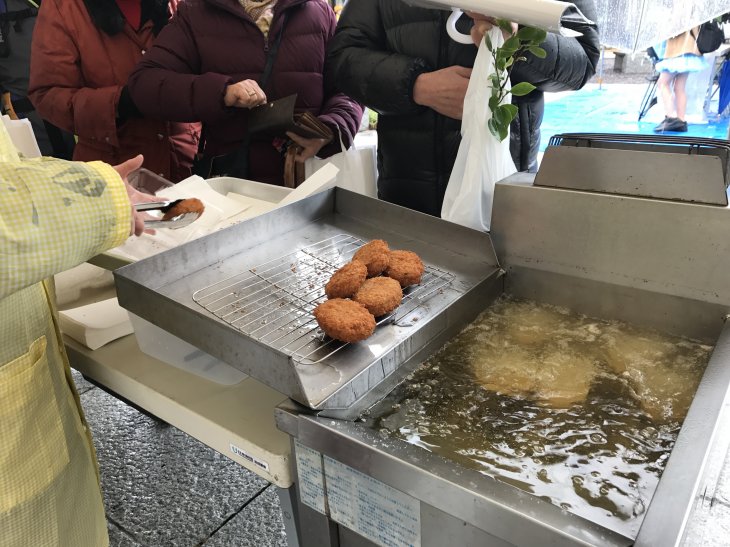 From here, we introduce camellia of Cape Ashizuri!
It is in full bloom now!
The camellia forest pathway which leads to promenade.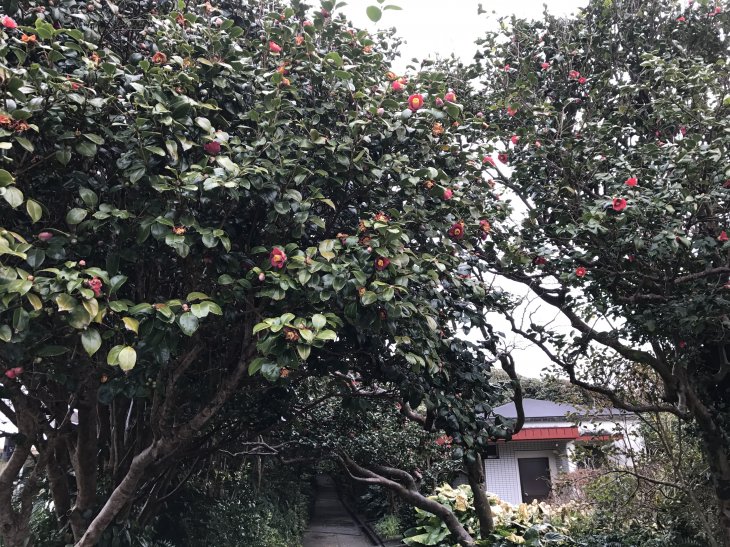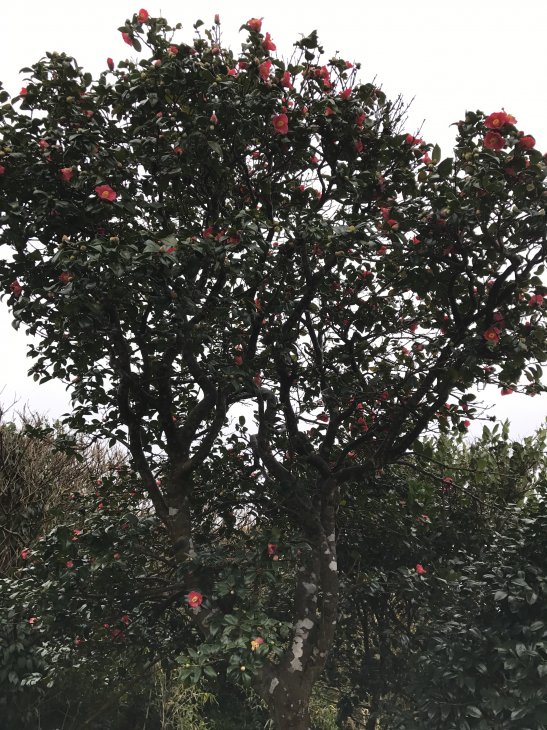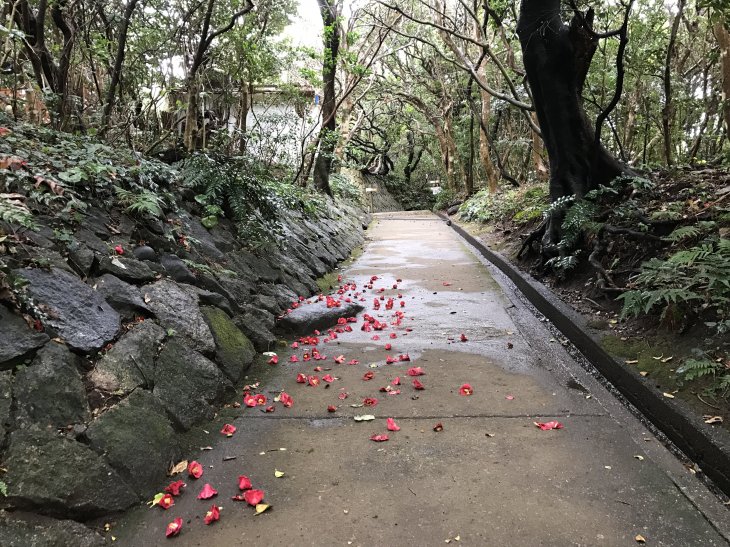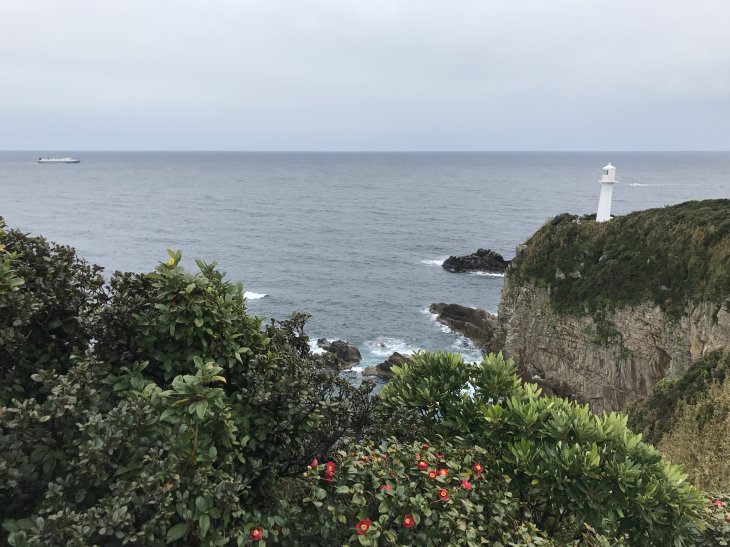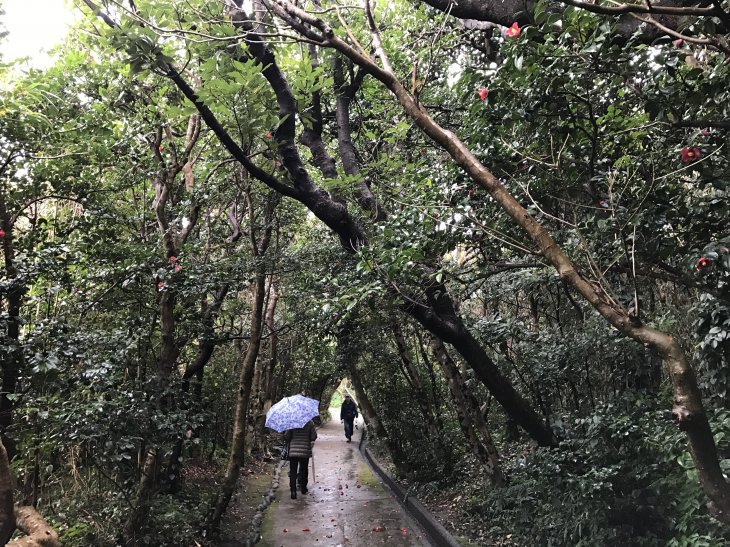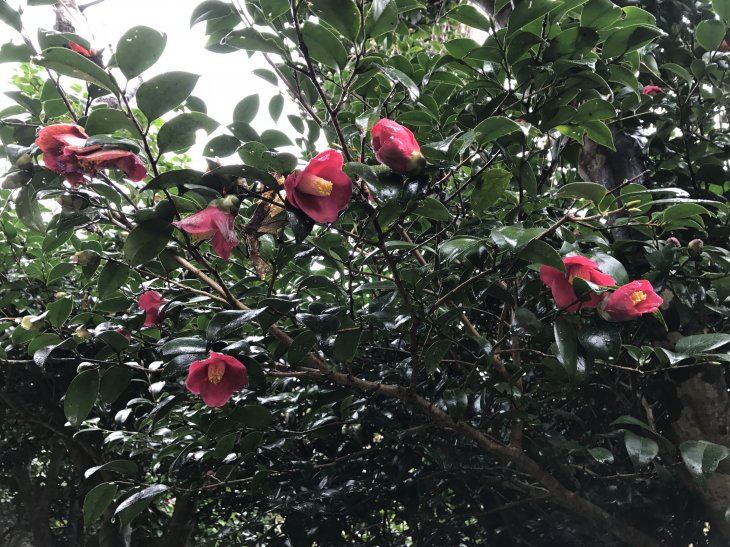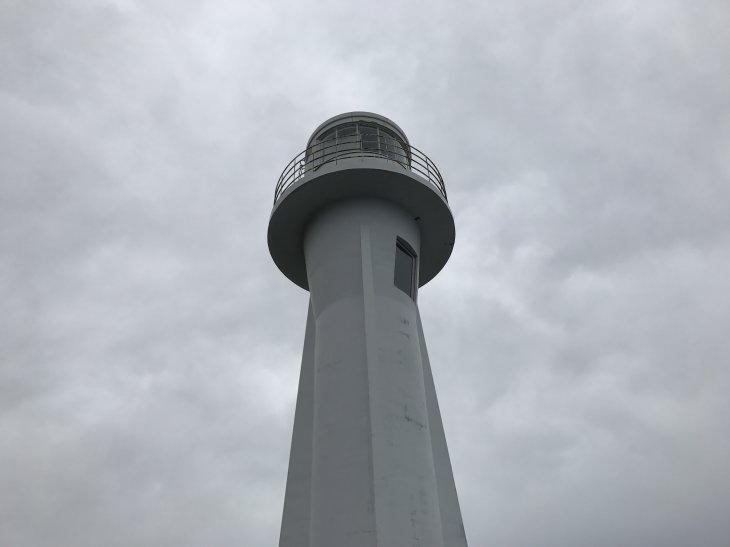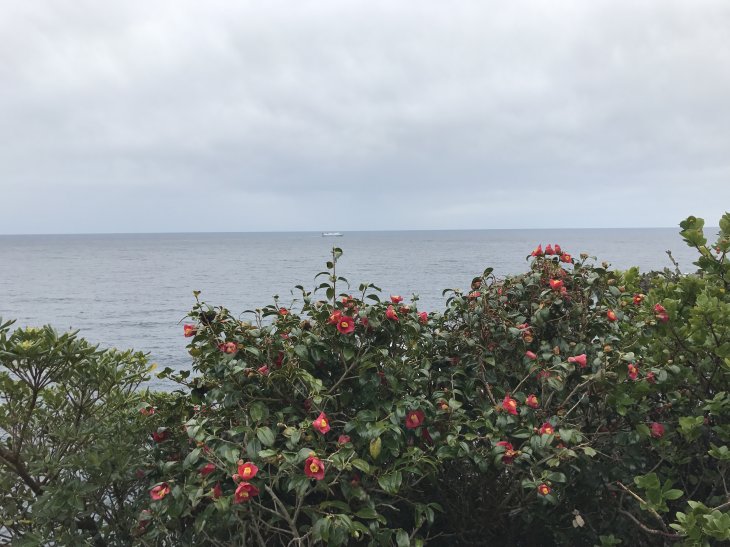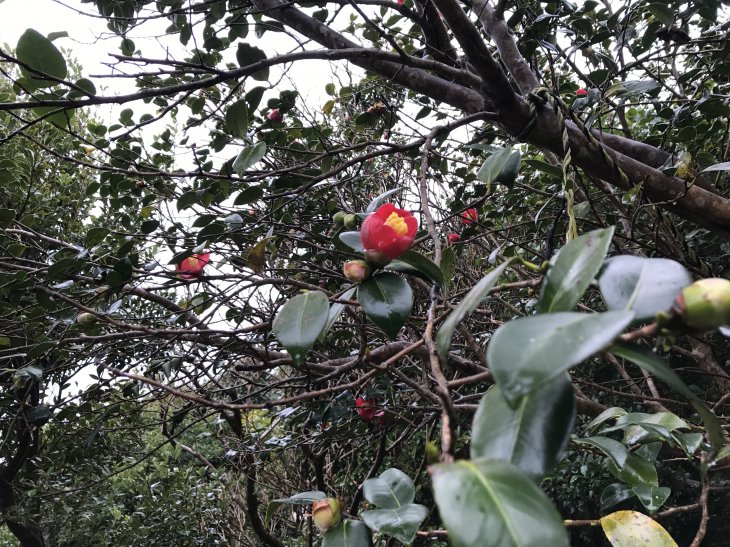 All of you who had means of transportation progress in "camellia sightseeing in cape service to bloom", thank you!
People concerned thank you.