Ashizuri Onsenkyo assembly invites public participation and counts the eighth every year in this year
Cry "one character of dream" of Ashizuri
"One character of dream" of this year depends on Takako Kawamura of Kochi City as a result of selection
It is decided by letter of "ki".

It was going to be written by "cape service sightseeing that camellia bloomed" held on Sunday, February 5,
For bad weather, only calligraphy, display became postponement.
At last, on Tuesday, February 7, we were able to put calligraphy by Tosashimizu City high school calligraphy club into practice.
Place is Cape Ashizuri The Statue of John Mung Maezono place.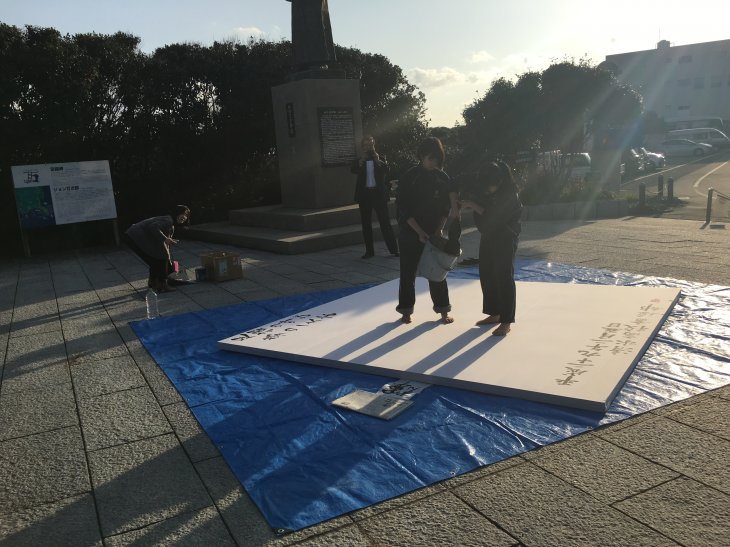 Calligraphy of this "one character of dream" every year, third grader of Tosashimizu City high school calligraphy club as graduation production
Seem to be looked forward to, but there is not third grader in calligraphy club this year, two people of first grader
But, he/she wrote!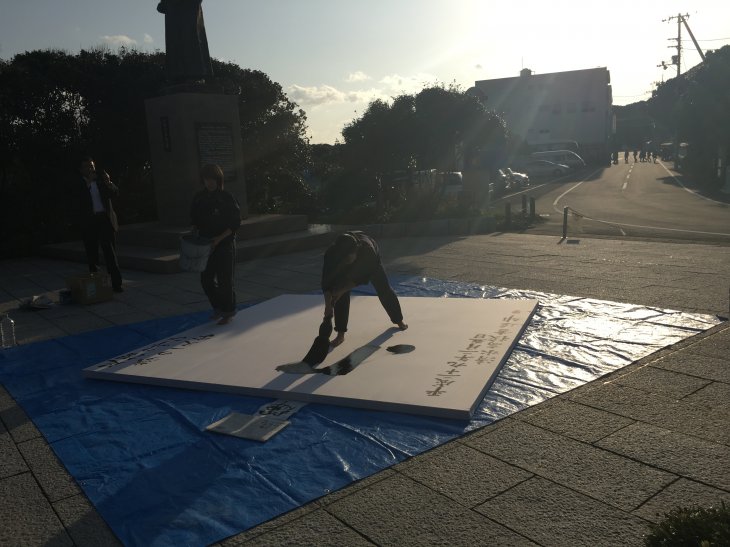 It is collaboration with two from here.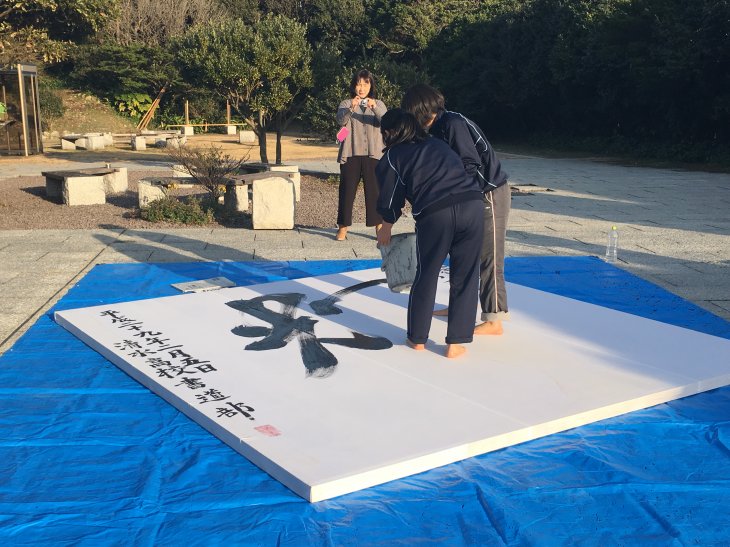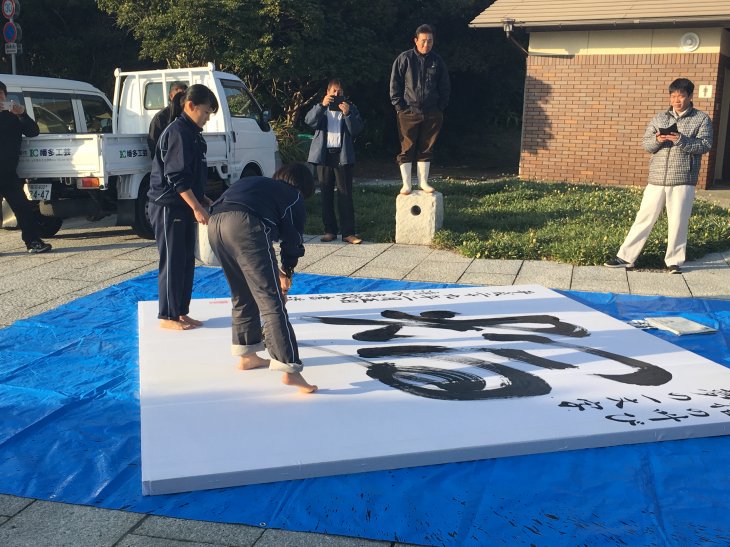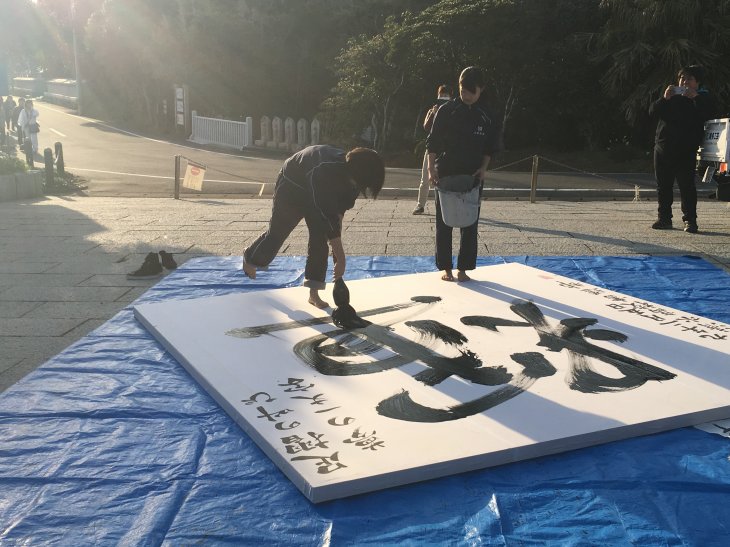 And it is completed.
It is letter of very excellent "ki"!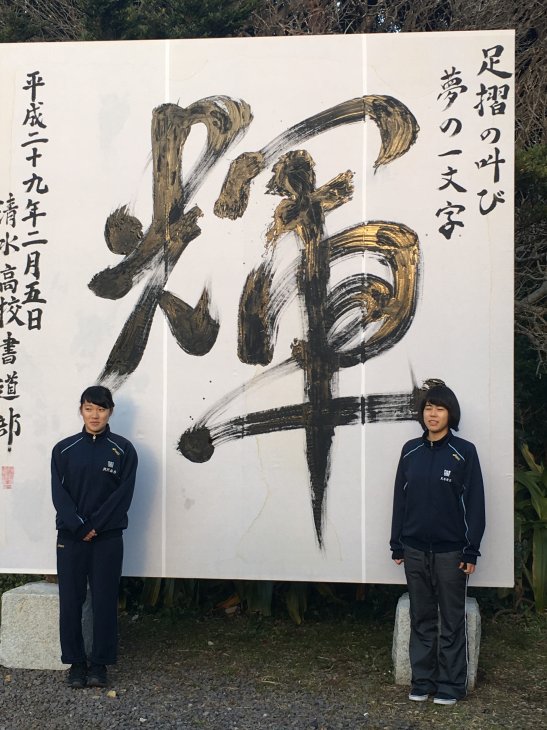 With two people thank you!
In addition, letter of "ki" is displayed in this garden until the end of February.