We went to port of Ashizuri for fishing on Thursday, May 31.
Though there are a series of big hits in morning, barashi of deep regret!
We go wrong, and, until 12:00, one of them, sannoji one, globefish 2 have a hard fight.
Three times of hits that it is the afternoon, and pole begins to turn, and to never stop!
What shall we do?
We can catch if we can endure to be hot!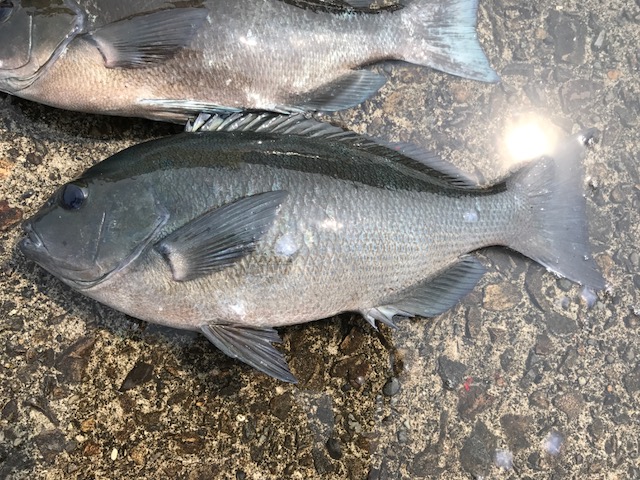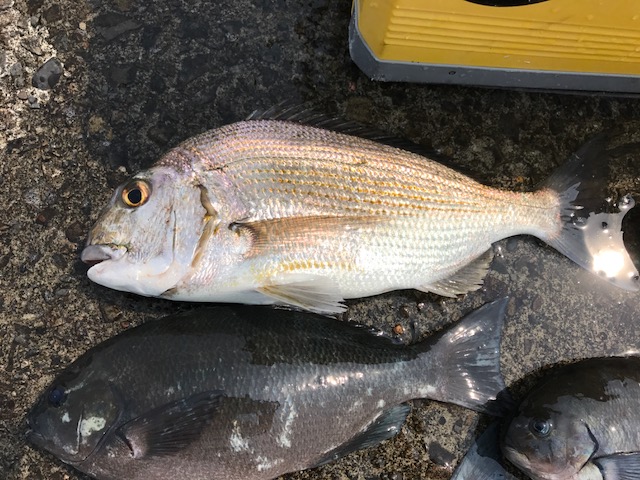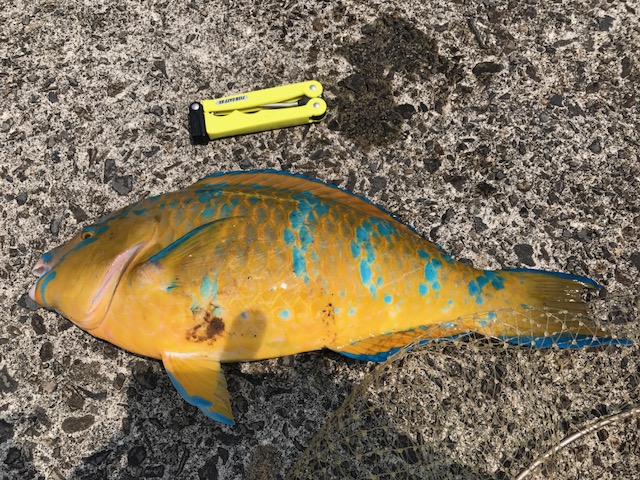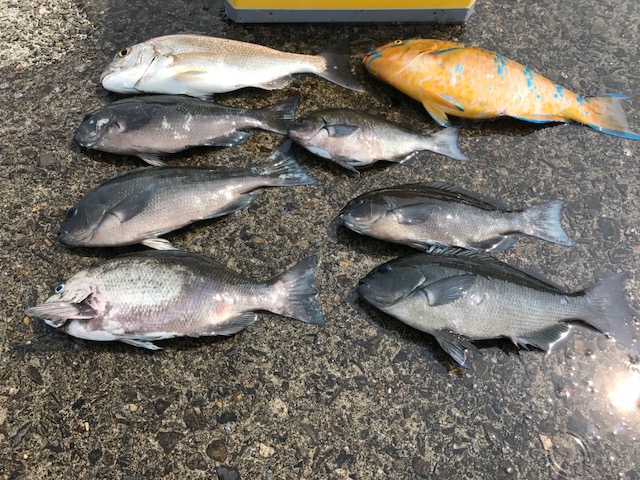 ・Five Gres, leopard die one, hibudai one
Pole turned at other kitsu, sannoji, globefish well.