Saturday, April 14
With Souda Bushi bid party being held after an interval of five years,
We hold event at the same time, and let's heap up Souda Bushi more!
In thing called this,
"Souda Bushi Festival"
We hold!
Held Location: Old Tosashimizu City junior high school trace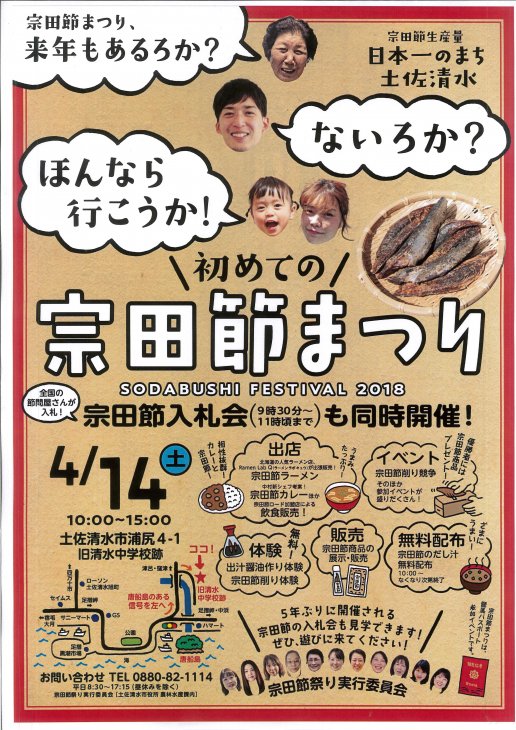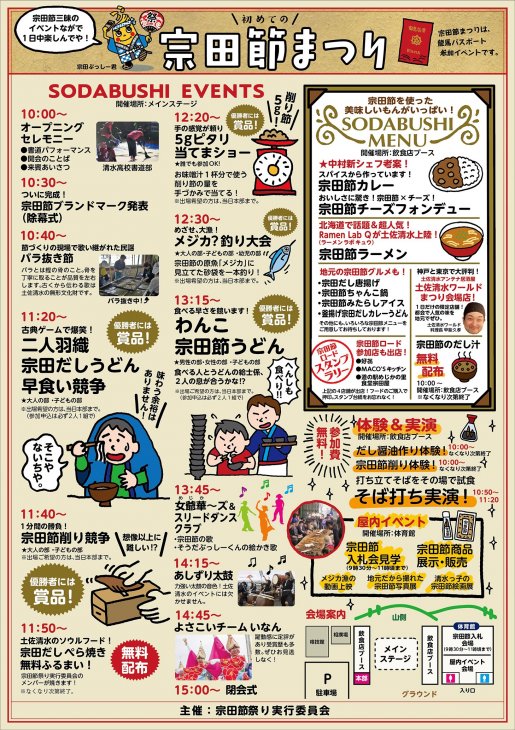 Festival that made "Souda Bushi" which usually often became supporting actor the leading role.
 As for the tourists who of course live in Hata area, Kochi, and drink, and do not do toward local Tosashimizu,
We want you to come to play toward the lot!
If reaction is big, there will be surely next year!
Come to "Souda Bushi Festival" by all means; (^^)/