The second curtain of revolution Expo finally becomes the start on Saturday, April 21 by the will country Kochi late Tokugawa period!

And, in John-mung Museum which was just reopened, it is plan exhibition
"JOHN MUNG & GOLD RUSH &
JEANS HISTORY
(John-Mung and gold rush and jeans birth),
It becomes held from Sunday, April 22!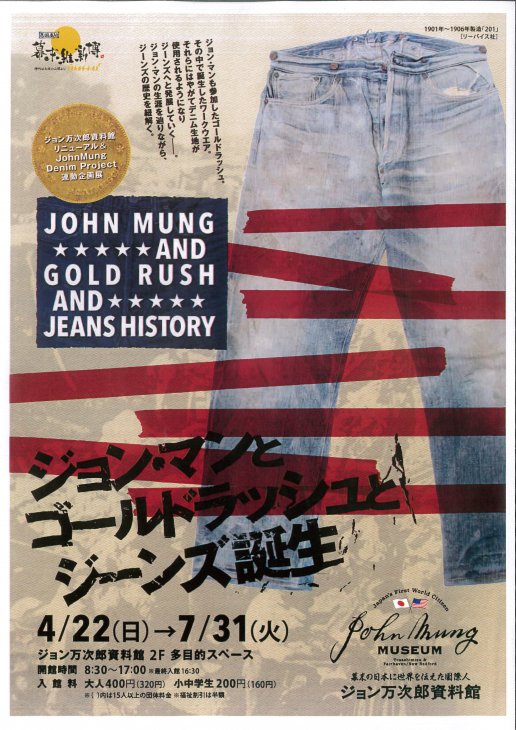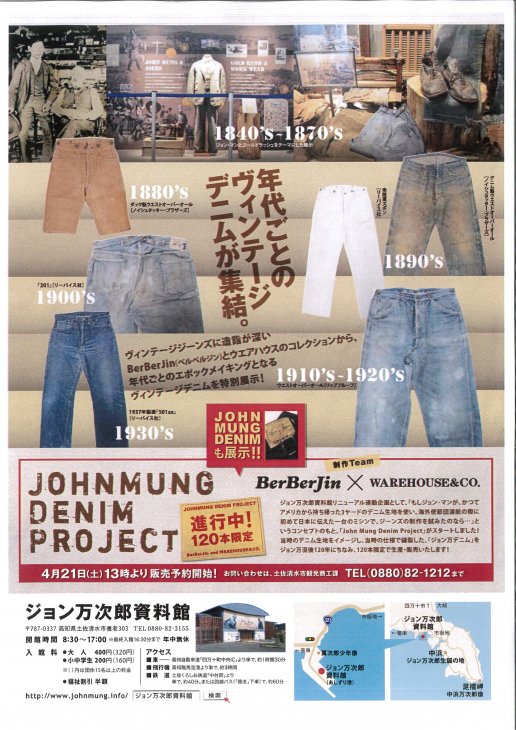 We read the history of jeans that "gold rush" that John Mung participated in was born in opportunity.
Furthermore, from collection of BerBerJin (bell bell gin) and warehouse, it is vintage every generation
Denim gathers!

Jeans fan come to where of course John-Mung fan is not so to see plan exhibition by all means
Give! (*^_^*)