Hello! It is Inotani (idani).
GW began!
We gathered up about business of tourist facility, restaurant, souvenir shop in Tosashimizu City in GW.
Please confirm.
※Information is thing as of H30 four a year 27 days a month.
 In the case of outing, ask each facility in having possibilities to be changed that you is sudden directly
We recommend what is done.
Tourist facility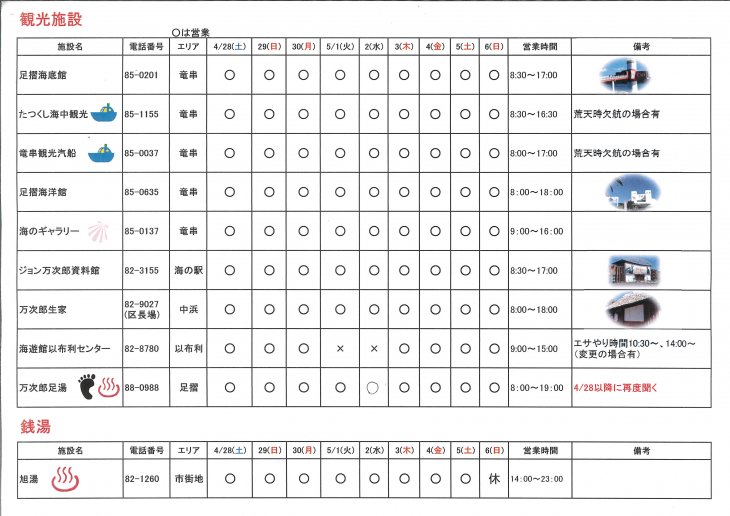 Restaurant, souvenir shop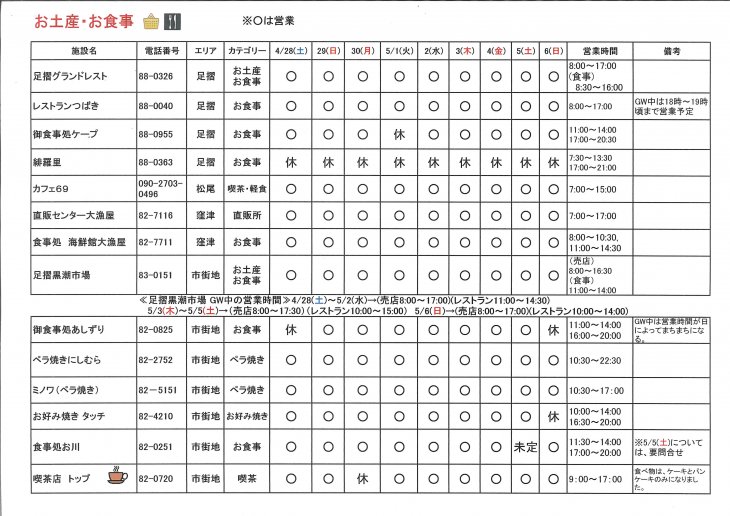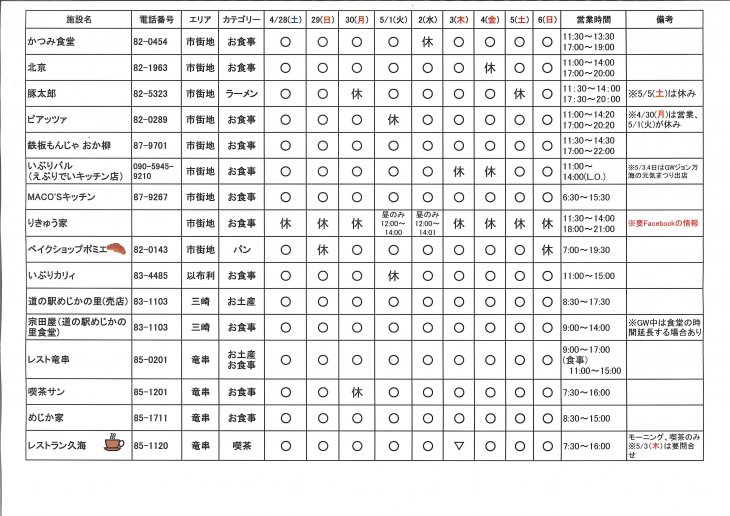 Restaurant (bars)