Passenger ship "Nipponmaru" called at a port of port of Ashizuri on Friday, May 25 in H30 year!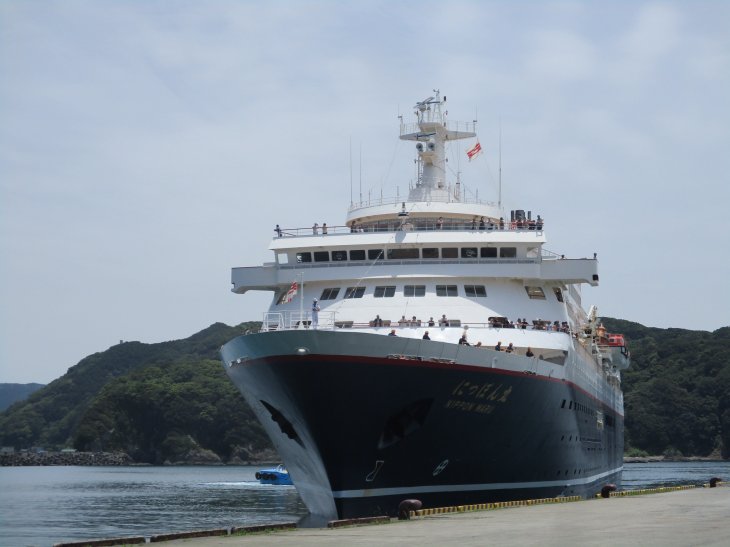 This Cruise is Cruise of "Shikoku tour Cruise - Tosashimizu, Sakaide departing from and arriving at Nagoya" four days,
We had port of Ashizuri call at a port in the middle.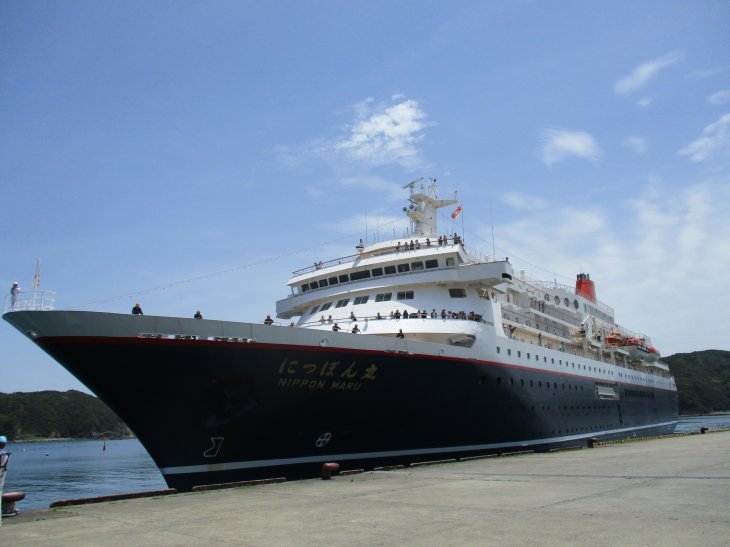 We arrived at port of Ashizuri before noon!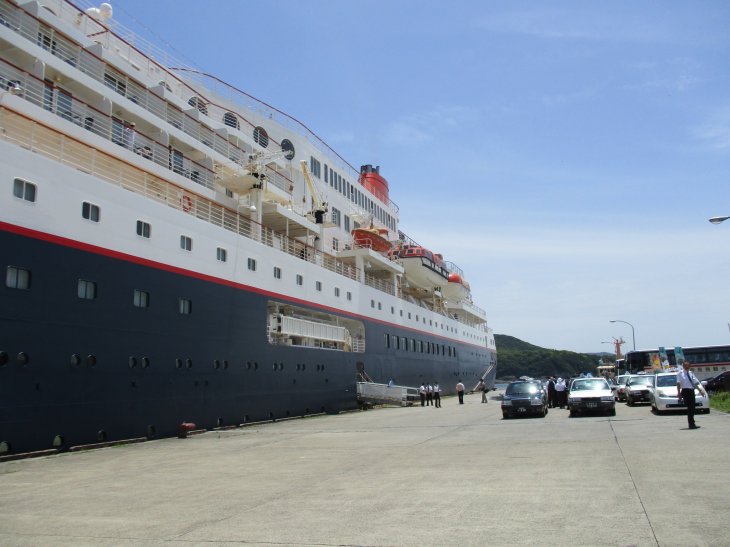 "Sect field busshi you meet all of Nipponmaru, too".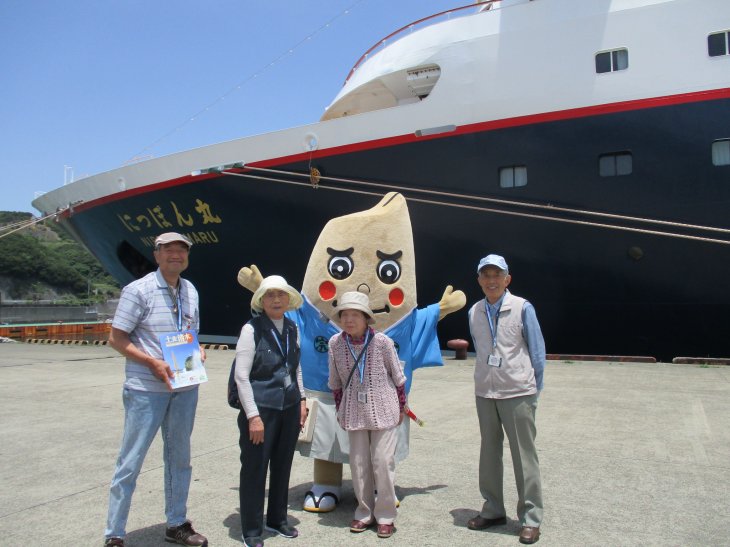 Welcome ceremony after arrival.
The bouquet presentation.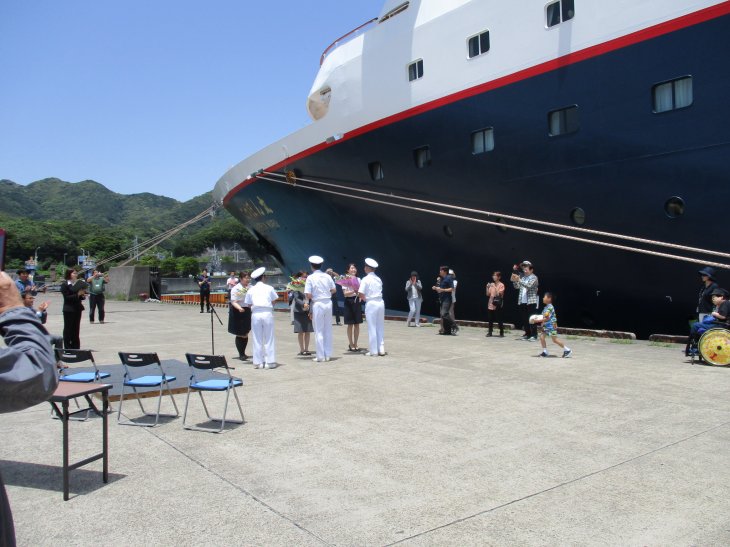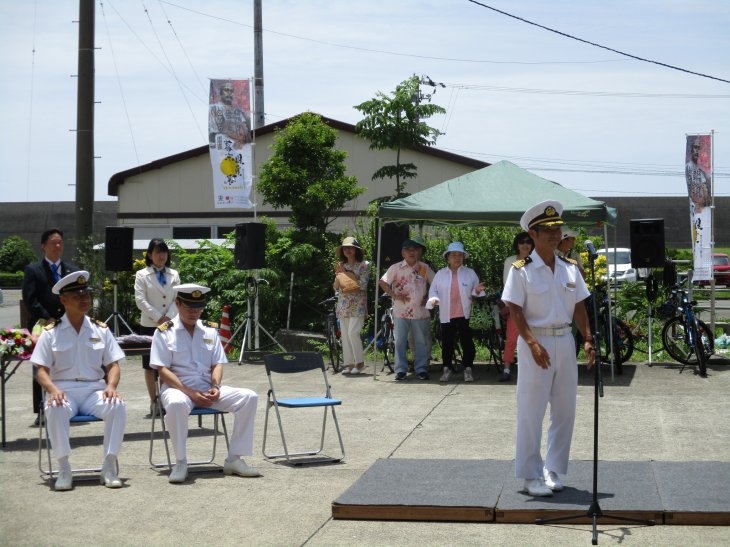 Passengers was bus tour and taxi and was gone to Cape Ashizuri and sightseeing of Tatsukushi after this.
The departure from a port is 17:00.
When passengers is come back through by sightseeing spot, it is port of Ashizuri than emergency measure, 15:00,
We performed demonstration, sampling of Tataki(Seared fish) of bonito!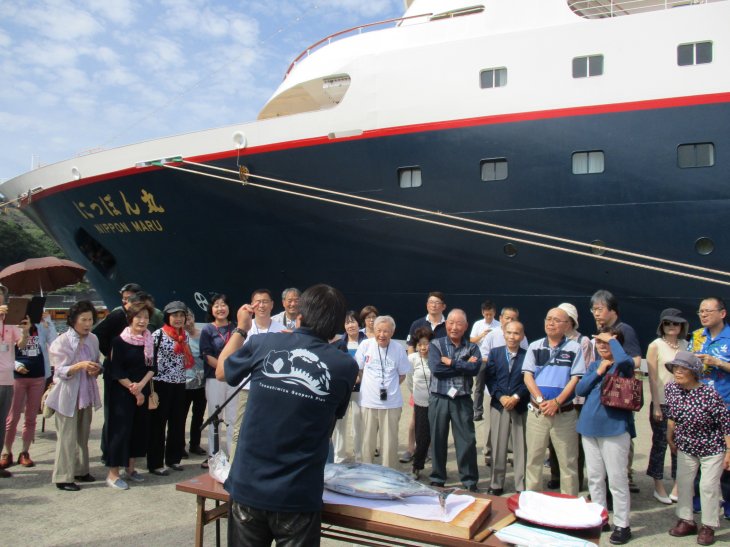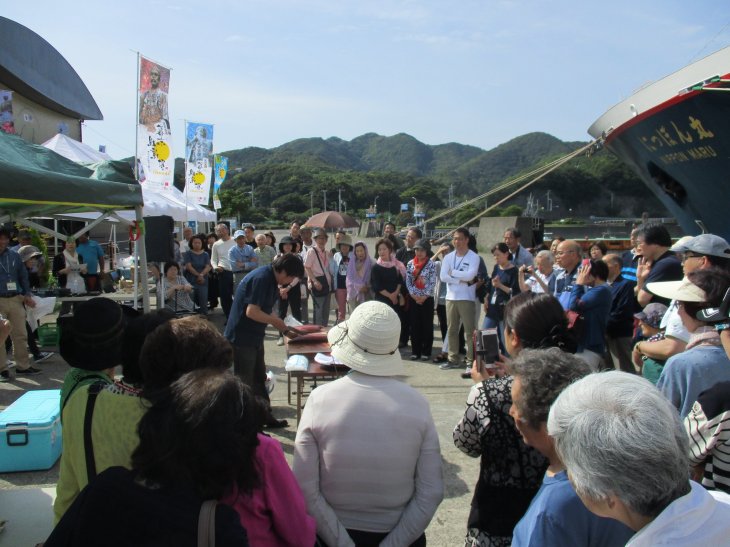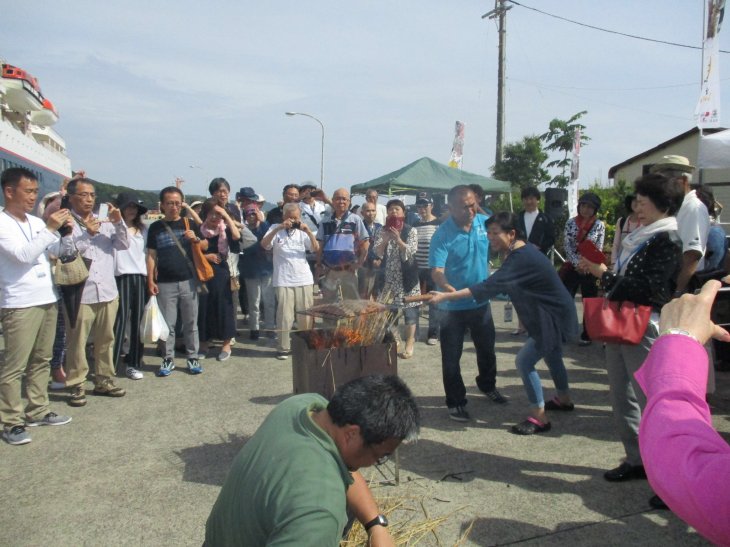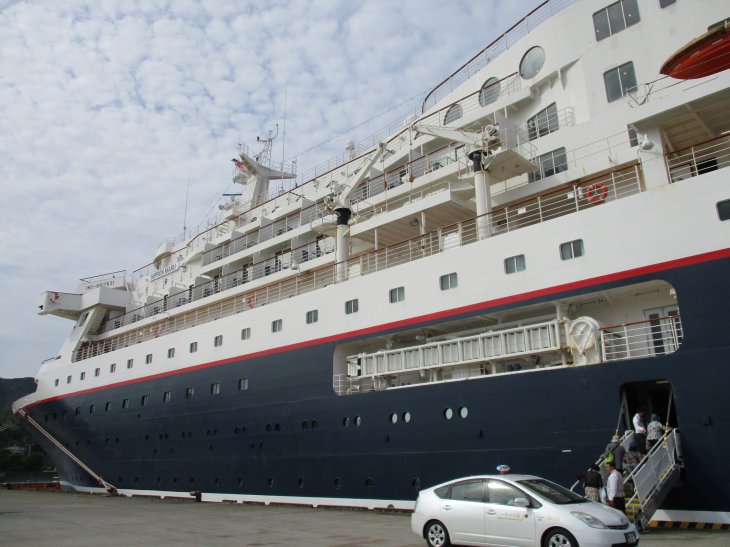 We performed seeing off performance from 16:30.
At first it is all of local idol SSD38 of Tosashimizu.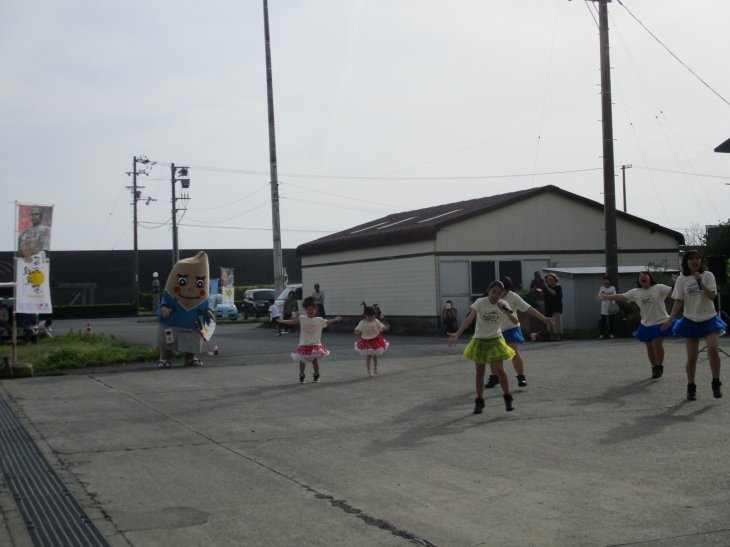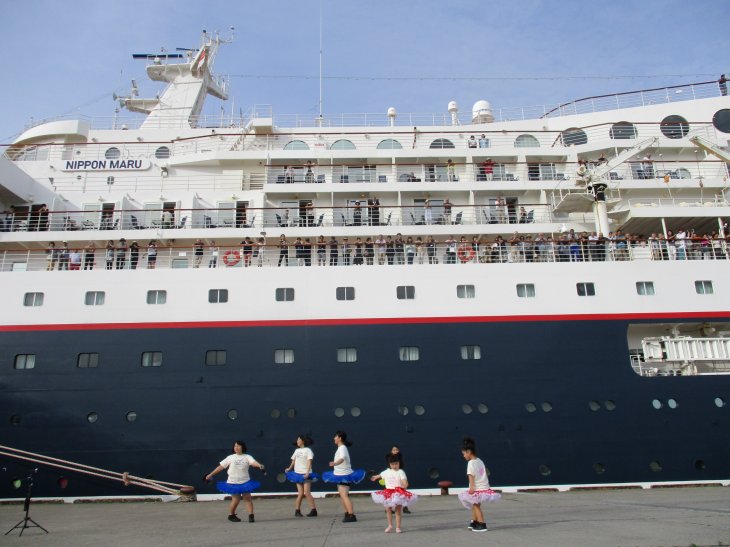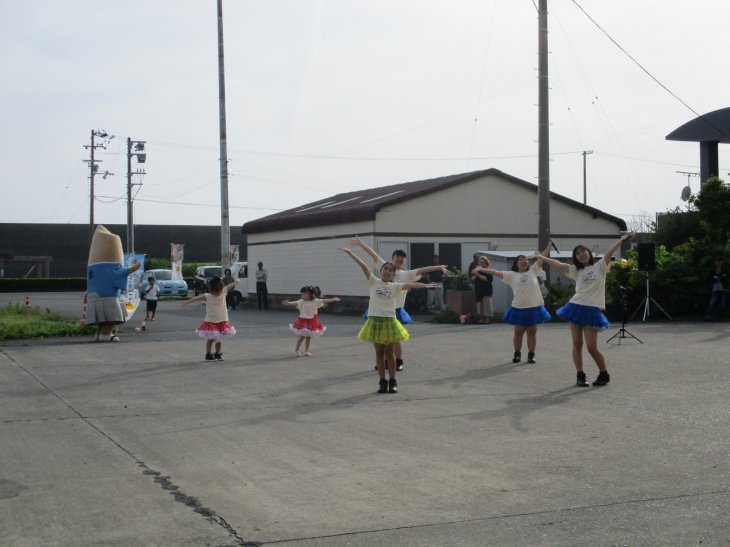 Follow, and all of parts of the Ashizuri drum prime of life.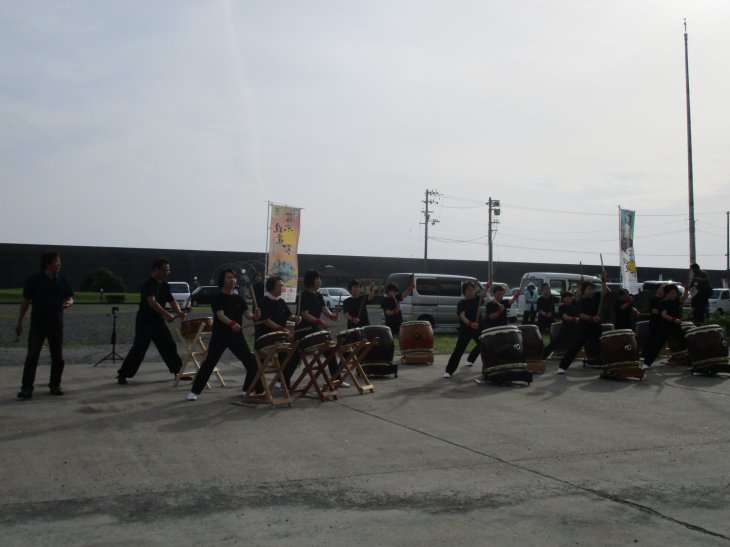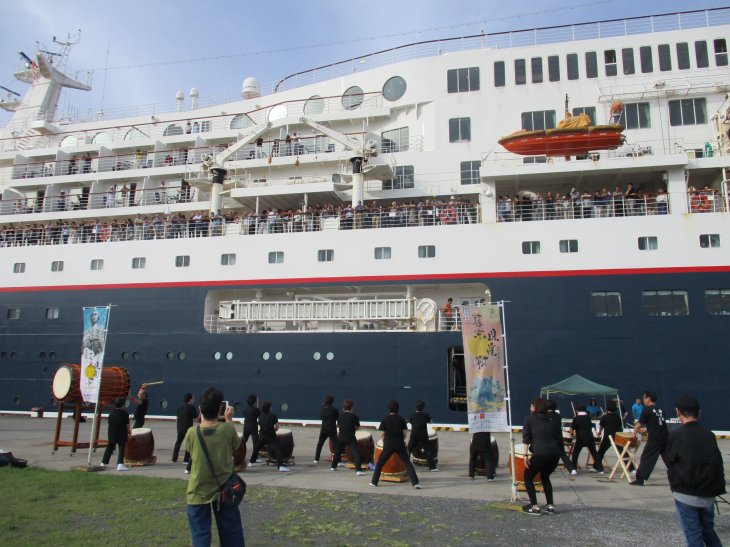 And, at 17:00, it became the port of Ashizuri departure from a port.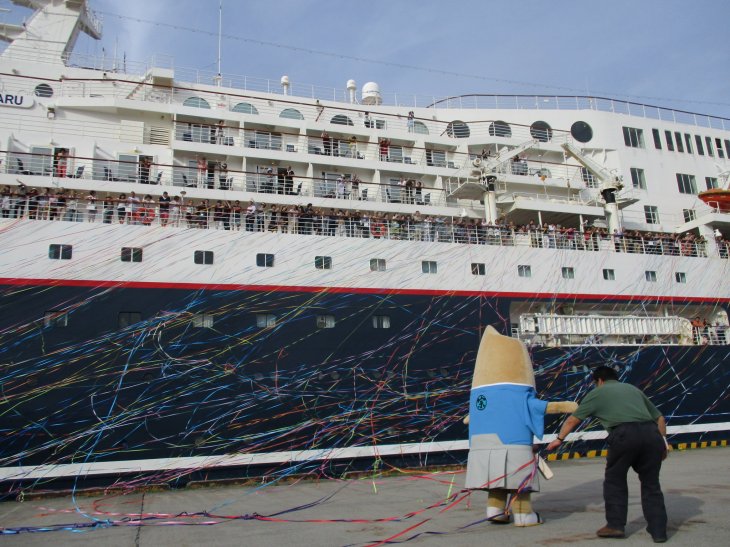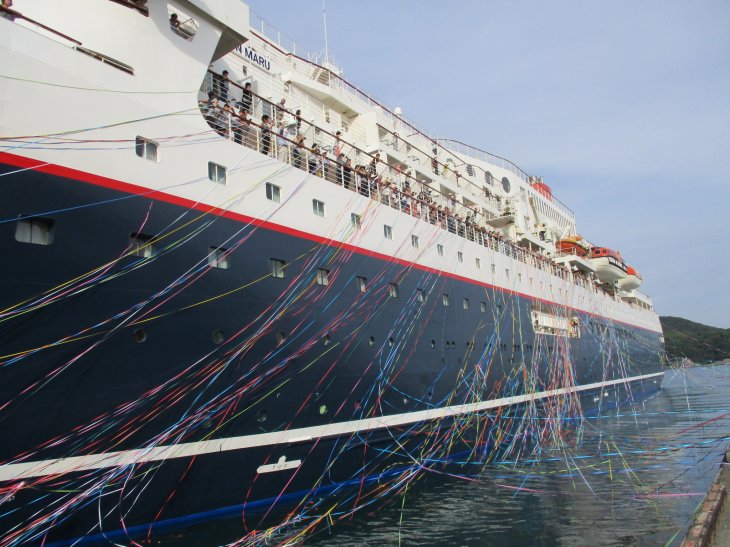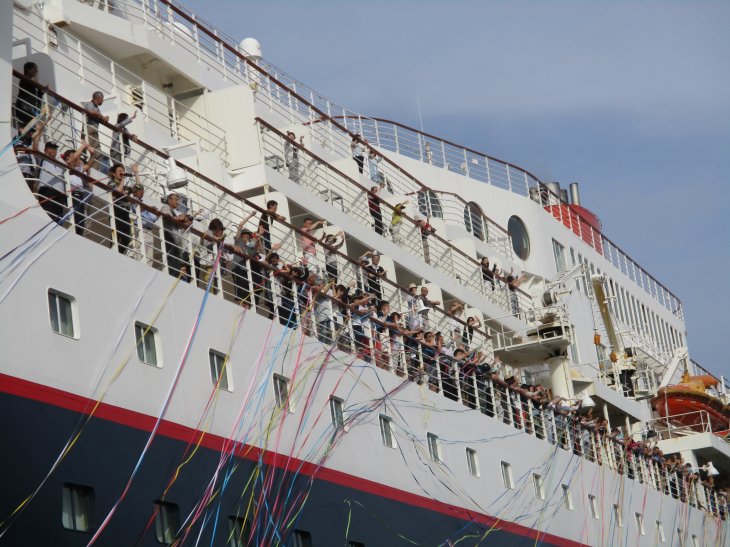 Thank you for moving to all of you, Tosashimizu of Nipponmaru!
In addition, as for all of Nipponmaru who came for welcome, seeing off, thank you!