Passing of the rainy season of Okinawa region was announced yesterday (6/23), but as for the passing of the rainy season of the Shikoku district,
hyottoshitaramousugukamoshiremasenne ‥!
In Sakurahama Beach of Tosashimizu City only designated beach Tatsukushi, it is held sea birakiga this year!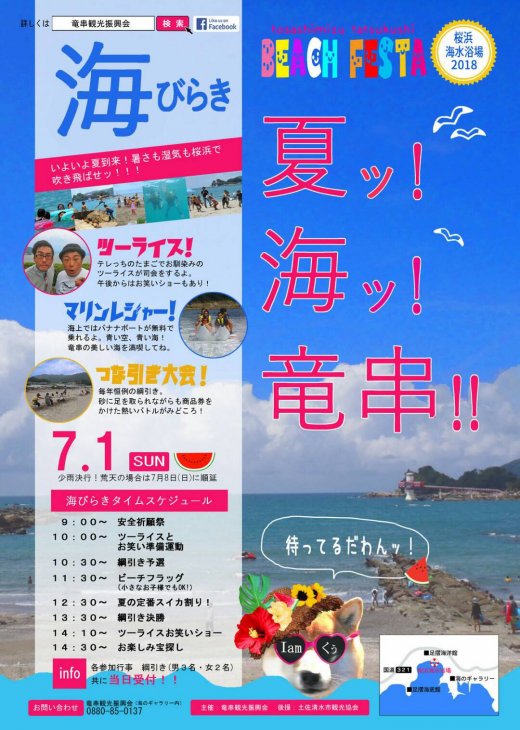 [the date] : H30 age Sunday, July 1
  9:00 - security Rogation Days
 10:00 - two rice and comedy warm-up
 10:30 - tug of war qualifier
 11:30 - beach Flag
 Constant seller of 12:30 - summer! We break watermelon
 13:30 - tug of war final
 14:10 - two rice laugh-in
 14:30 - fun treasure hunt
 Two people of two rice familiar as for the host of event in "tele tchinotamago."
 Tug of war (three one team men, woman two), other events are all acceptance on the day, too!
 We would like inquiry to sightseeing in Tatsukushi promotion meeting (TEL: 0880-85-0137).
 Adult can enjoy child, too! Sakurahama Beach sea birakini come to play by all means; (^^)/