In Kochi Shimbun-sha, the John-mung Museum "captain Whitfield tea room" was taken up!

This is "bottle bino bouillabaisse of new menu without rose"★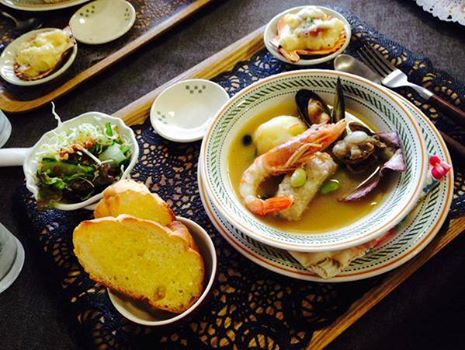 To soup which stewed fish of ten several kinds landed at port of Tosashimizu City, topping is doing whitefish and Chotaro shellfish from hometown!
 

Ten meals of "bottle bino bouillabaisse without rose" day limitation
1,200 yen (with garlic toast, mini-gratin, salad)
(♪ that mini-coffee is included after a meal, too)

Please try all of you!

The details about captain Whitfield tea room
Have this!

https://www.shimizu-kankou.com/diarypro02/archives/188.html
https://www.facebook.com/ashizuri